THE SOWETO Sex and Wellness Expo will be held at the Ubuntu Kraal Conference Centre, Orlando West, Soweto from 8-9 September 2018.
It is set to feature top sex and wellness experts discussing a range of topics, while sex, health, and fitness-related products and services will be showcased.
The exhibitors and partners include PlayWithMe and Plus Size Woman South Afri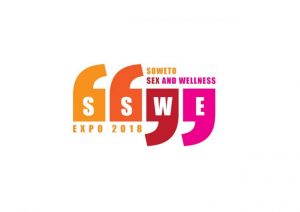 ca.
From 'sexminars', live performances, product demonstrations, exhibitions and more, the Soweto Sex and Wellness Expo is aimed at equipping South Africans with the tools and knowledge they need to function optimally within a key part of their lives.
"This year's expo will appeal to anyone interested in paying us a visit in order to empower themselves with the benefits of a healthy sex life," says Cynthia Maluleka, spokesperson for the Soweto Sex and Wellness Expo organisers.
The expo aims to change the face of sexuality by giving people more resources, networking opportunities, and educational workshops to become better informed on this very important part of their lives. This will hopefully create more fulfilled sex and a healthier lifestyle for attendees.
While sex is often fun and games, the expo also aims to educate to ensure that attendees can make smart, informed decisions about their sexual lifestyle. In the safe environment of the expo, attendees are encouraged to expand their sexual wellness knowledge.
The Soweto Sex and Wellness Expo is the only large sexual-health event for the general public that melds sex education and wellness products. The consumer can obtain advice from speakers and have the opportunity to browse and potentially purchase recommended products.
For more information about the Soweto Sex and Wellness Expo 2018 or to purchase your ticket, visit www.sowetosexexpo.co.za or contact info@sowetosexexpo.co.za.