WHENEVER ONE one mentions 'Did You Know' what comes to mind? Got it right Chappies –the infamous yellow, green or grape flavoured gum.
But 'Did You Know' they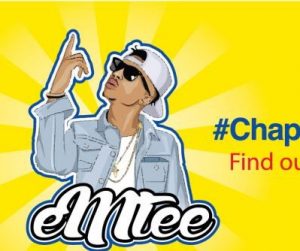 want you to feature in one of mzansi's top rapper and award winner Emtee latest music video?
The opportunity affords 60 lucky fans-if not Emtee's- to be part of the unique competition as part of interacting with new generation of Chappies consumers.
My association with the brand goes as far back as my childhood upbringing in Soweto, were we used to play in a national junior soccer tournament called Chappies Little League. And we whipped…
So, yes I'm an ardent supporter of the brand.
"Chappies gum was born and bred in SA ad many generations have grown up reading the famous wrappers printed with 'Did You Know' facts," says Manyathe Ramotsepe-Junior Brand Manager Chewing Gum SA.
The competition coined #chappiesCollab action runs until September 2017.
For further information go to Chappies Facebook page.