WITH varsities and TVTs back to their academic year, some students still harbour what's next for them?
Also affected are some schools whose pupils cannot pay for their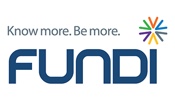 academic tuition fees.
This is the question the President JG Zuma articulated -in length -during his 10th State of the Nation Address on Thursday.
This is a result of last years' fees must fall campaigns that swept throughout the country, students demanding free education and reduced registration fee for 2016/17 academic year, amongst  others.
Now Fundi, an education finance institution has encouraged students and parents to contact them in a bid to alleviate the situation.
According to Amasi Mwela, CE at Fundi there are loans charged at interest rates of prime 1%.
"Permanent employees can apply for a study loan, as long as the instalments do not exceed more than 25% of their monthly gross salary and they must earn a minimum of R2000 after Fundi deduction and before any other deduction."
Fundi offers financing for all levels of tuition-school, university and college.
"Our loan offering covers outstanding balances and registration fees. We also help parents pay for all study-related items including textbooks, accommodation, laptops, tablets and other study equipments," says Mwela.
Regrettably, an estimated 35,800 learners had not yet been placed in Gauteng, while 17,500 had not been placed in the Western Cape and according to Mwela, parents can also apply for student loan so that they can secure space in private schools.
Fundi and other students finance institutions namely NSFAS, will have to come to the aid of students, while the report from the Commission as recommended by the President is still pending.