ANDREW MOKETE Mlangeni is no more.
The iSithwalandwe-Seaparankwe recipient and struggle icon had his last
breath this morning, according to June and Andrew Mlangeni Foundation.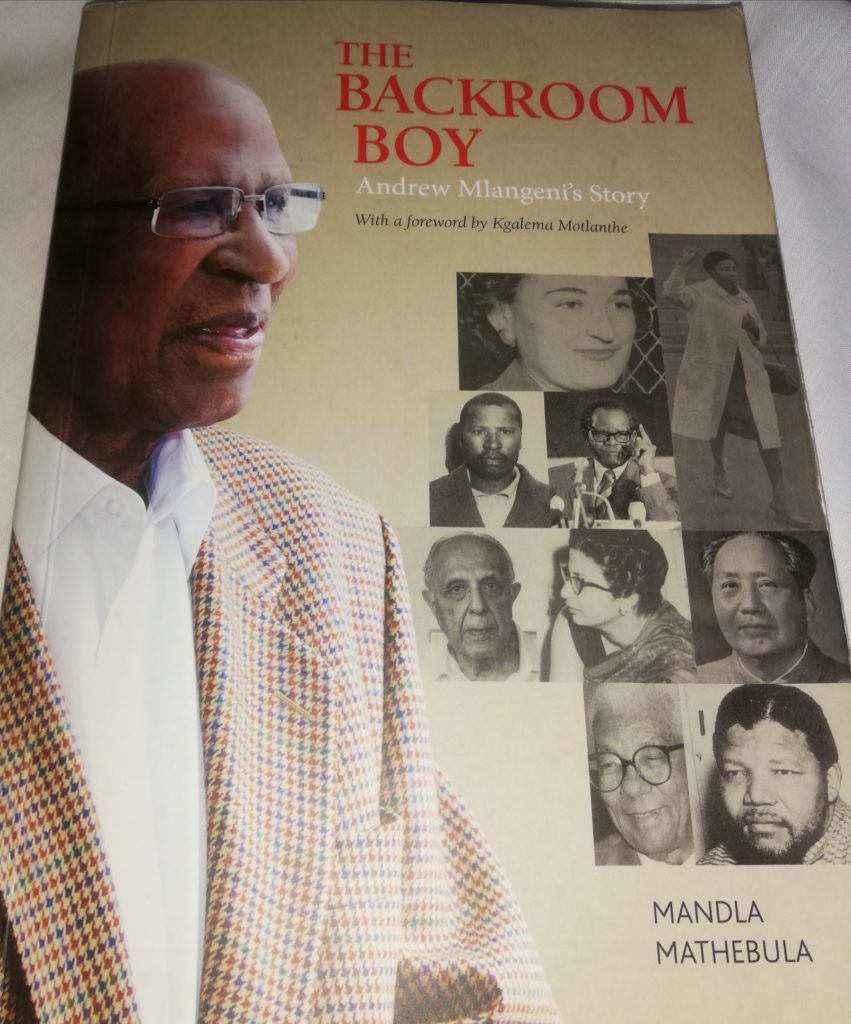 He died after being admitted to the 1 Military Hospital in Pretoria this
morning.
uBaba Mlangeni lived his life a gallant freedom fighter who after nine and
half decades, remained an activist in cementing the democratic values of
transparency, accountability and the promotion of good governance.
My first meeting with uBaba was in 2017 June 8, where he was presented with
the Green Jacket another highest honour by then minister of sport Fikile
Mbalula at Irene Country Lodge. The ceremony was also graced by the late
boxing legend Tap Tap Makhathini.
During our audience that was preceded by autograph, he said the book
'Backroom Boy' was conceived after facing struggles and fun that came with
a lot of sacrifices.
"I joined both Communist Party of SA and the ANC Youth League whilst still
at school," he said briefly on the book.
"I was also selected as one of the first ever six members who received
military training in China before the formation of the Umkhonto we Sizwe,"
he continued on his biography.
After 25 years release from Robben Island he did not ask for a senior post
in the post apartheid democratic government, but instead worked with
communities, particularly in sport development.
"I was always the backroom boy," he said about himself- cracking a laughter
with a glass of water, surrounded by family members.
The autograph on the book handed personally to yours by uBaba Mlangeni
read:" I did what I did, not for myself but for the people of this South
Africa."
He continued:" I was influenced by the likes of contemporaries such as
Nelson Mandela, Oliver Tambo, Ahmed Kathrada, Dennis Goldberg, Oliver
Tambo, Walter Sisulu, Mike Dingake and others."
'Oom, 'Om or uncle- as he was called by his Comrades, was 95 years old at
the time of his departure.
Mlangeni was an unrelenting combatant for the freedom of the people of
South Africa who personified the best qualities engraved in the
constitution of our country, said the Foundation.
The Dube- Soweto born was an ardent Golf lover, always on the greens, if
not imparting skills with the young-ones.
He was the last surviving Rivonia trialist.
Messages of condolences both locally and on the Continent, continued
streaming-in at the time of publishing.
Further arrangements on the funeral will be released in due course, and
information on how the public could send its condolences while adhering to
South Africa's COVID-19 regulations, says the Foundation.
Image (The only remaining Rivonia Trialist uBaba Mlangeni is no more).