EVER HEARD of Afropunk an international music festival usually hosted in Europe?
If not then brace yourself for fun and cultural experience as it makes its debut in mzansi end of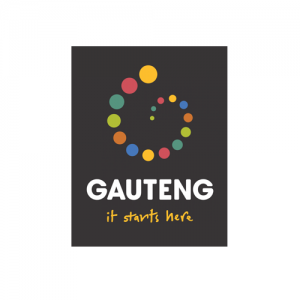 the year.
Themed "Road to South Africa-Johannesburg" the concept is the brainchild of Gauteng Tourism Authority, to encourage international tourists to visit the Gauteng Province during December holidays- normally a quite season.
It is expected to draw more than 3 000 international visitors.
In an effort to drum the message across, GTA and its partners are headed to the Big Apple (New York) this weekend as part of Team SA, to conscientious visitors to attend the Afropunk Joburg fest, scheduled for December 30 &31 at the historical Constitutional Hill, Braamfontein-Johannesburg.
"Afropunk Joburg joins an elite collection of festivals globally, positioning the Gauteng City Region among the world's leading cities," says GTA CE Siphiwe Ngwenya.
"This event will attract visitors from across the globe to Johannesburg, Gauteng during what is normally our quite season, the festive season.
"We expect the festival will draw up to 3000 international visitors thus helping us to deliver on our target of attracting and growing numbers of international visitors into the city region."
The provincial marketing agency will target its efforts on AFROPUNK Brooklyn, which is the main event in a series that takes place in several big cities around the world namely: Atlanta, London and Paris.
"The US together with Germany, France and United Kingdom constitute our core markets and focus in terms of our marketing programme.
It is in the US in particular that we attract substantial volume of visitors to Gauteng and South Africa in general.
These are visitors who are interested in urban and cultural tourism, paleo sciences, the safari, international music and cultural festivals, and connection with our anti-apartheid struggle," says Ngwenya.
Following the recent unfortunate travel advisories issued by the US government, GTA will make a call and also promote travel packages to South Africans that it's safe, cost effective and it's a fulfilling experience to visit the country.
"We are going all out in New York to sell our events right inside their main events," says Barba Gaoganediwe, GTA spokesperson.
"We will market our lifestyle and musical events at large with a special focus on Afropunk- Johannesburg," commented Gaoganediwe.
Also targeted would be the LGBTI (Lesbian, Gay, Bisexual, Transgender and Intersex) conference and exhibition in 2018 and also engage with choir communities in view of attending the City of Tshwane World Choir Games in 2018.