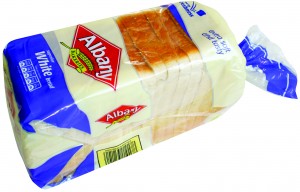 Members of the media and the community were invited to attend this special WFD event which was held at the Meadowlands Community Centre, where the ACFS together with Albany distributed food parcels to the children – many of whom often only have feeding schemes to rely on and not to go to bed hungry.
The event consisted of educational presentations made by ACFS's donor organisations to members of the community. The Meadowlands Centre has a few vegetable garden patches planted to emphasise the role that is played by the community in preventing food scarcity and hunger.
The ACFS has come a long way since the late Bishop Trevor Huddleston started the original peanut butter sandwich at schools in 1945 and today they provide 31 500 children with milk and peanut butter sandwiches daily.
The ACFS pursue seven separate but inter-related activities aimed at uplifting and empowering communities in Soweto, Kagiso, Alexandra, Thembisa, Daveyton, Kwa Thema and Tsakane.
The needs of these communities have increased significantly in recent years; firstly as a result of the scourge of HIV and AIDS which has left many families without breadwinners and – more recently – the global economic recession which led to the loss of, at one stage, some 35 000 jobs nationwide every month.
Against this background, the ACFS works to improve the quality of life for those hardest hit – in particular orphans and vulnerable children, child-headed households and those in the care of elderly grandmothers.
Albany and ACFS also celebrate World Food Day every year around the world on 16 October in honour of the date of the founding of the Food and Agriculture Organization of the United Nations in 1945.
The day is celebrated widely by many organisations concerned with food security. Albany says they are proud to support World Food Day with ACFS and hope that many more hungry children and adults will, on this day, not have to go hungry.
The event also serves to highlight the worrying plight of the hungry citizens of the country and the fact that much more still needs to be done to eradicate hunger and poverty in South Africa altogether.