THE SOUTH AFRICAN Football Intermediaries Association (SAFIA) is in hot water.
This follows the recommend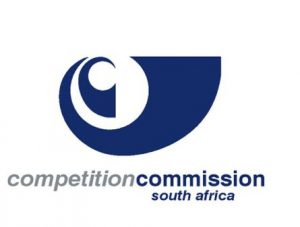 ations from the Competition Commission to prosecute the association for price fixing and trading conditions, amongst others.
The association negotiates contracts on behalf of players' and coaches' in the South Africa.
As such, 36 members will face the Competition Tribunal.
The bone of contention is, on May 2015, the South African Football Association (SAFA) acting on instructions of FIFA sought to regulate the affairs of football agents, including to reduce the 10% commission to 3%.
SAFIA blocked this attempt through a court interdict.
In July 2015, the Commission received a complaint from SAFIA against SAFA.
SAFIA alleged that the 3% cap introduced by SAFA constitutes fixing of an agent's fee in contravention of the Competition Act.
SAFA strongly believes that local agents allegedly colluded on that demanded fee.
In May this year, it was reported that the Commission was looking into the organizations affairs, though would not get into the matter, according to SACC head of communications, Sipho Ngwena.
Now we can confirm- on good authority- that the Commission's investigation that began December 2015 has revealed the following, among others:
SAFIA and its members agreed to charge soccer players and coaches a standard 10% commission fee when negotiating and concluding, on their behalf, new contracts, transfer contracts, and renewal contracts with football clubs  ;
They also charge football players and coaches a standard 20% commission fee when negotiating and concluding, on their behalf, new commercial contracts and renewal of those contracts with sponsors; and
They use SAFIA as a platform for collusion.
In referring the matter to the Tribunal for prosecution, the Commission is seeking an order declaring that SAFIA and its members contravened the Competition Act.
The Commission also wants SAFIA and its members to cease from engaging in this conduct and similar conduct in future.
The 37 parties in the matter are as follows:
South African Football Intermediaries Association
Pro Sport International (Pty) Ltd
Siyavuma Sports Group (Pty) Ltd
The Players Club CC
Bidvest Media (Pty) Ltd, trading as MSC Sports
Quality Talent Sports (Pty) Ltd
Prof' Sionalz Marketing and Management CC
JDR Consulting (Pty) Ltd
P Management (Pty) Ltd
Musawenkosi Arthur Dlamini
Tebogo Taunyane Hlapolosa
GS Sports Agency (Pty) Ltd
Erika Bester
Sierra Sports Agency CC
KN Sports CC
Bheki Khathide
Liberate Resources Sports Management CC
Eclectic Sports Management (Pty) Ltd
On the Ball Sports Management (Pty) Ltd
Touchline Sports Management (Pty) Ltd
True Ambition Sports Management (Pty) Ltd
Eliot Nzama
Ben Kokela
ETM Sports Management CC
Sports Midfield Agency (Pty) Ltd
Alex Bondarenko
Mede8 Sports (Pty) Ltd
New Generation Sports Management (Pty) Ltd
Abelsam Sports Management CC
Cape Colosseum Management CC
Sipho Shaven
MVP Sports Management International (Pty) Ltd
Modhouma Holding (Pty) Ltd
Gladwin Mpho Diokane
Vasili Barbis
Phelele Mkhize
MS Sport Management (Pty) Ltd