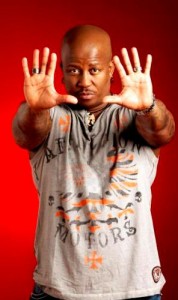 The popular radio personality has issued a statement to set the record straight.
DJ Fresh has confirmed that he has lodged a complaint with the Press Council against Sunday Sun, which published the report two weeks ago. 
The article alleged that Fresh had fathered a child with his manager and has a four-year-old child with her –  a claim he insists is untrue and unsubstantiated. 
"I do not have a child with her and must add I was not given fair opportunity to reply to any of the allegations either. The article correctly states that I was in Botswana – but no attempt was made to contact me at my hotel and no attempt was made to obtain contact details for me in Botswana from my wife, my manager or anybody else. There was no attempt to contact me through social media," read the statement. 
The statement goes on to add that the article has caused immeasurable harm to the radio personality's rights, privacy, dignity and reputation. 
Apart from laying a complaint with the Press Council, Fresh has requested a full-front page apology from the newspaper and has requested that the article is removed from the Daily Sun website and all other publications that have repeated the allegations.