Commenting on the state-owned utility's decision to not automatically renew its coal supply contracts with coal mining companies, including with the Exarro Arnot Coal Mine in Mpumalanga, which expires this month, NUM said thousands of its members could be left jobless.
"The NUM humbly requests Brian Molefe to reverse the cancellation of these contracts with individual mining companies because it is ordinary workers who are going to be negatively affected. If his job is to shed jobs, he must go," the union said in a statement.
It said if Molefe did not respond to their demands, the union would embark on "a massive national strike", and a march to Eskom offices.
"Our members are facing a bleak future and there are possible job losses of 1139 permanent employees excluding contractors with 546 employees at Exxaro Arnot Coal Mine," said NUM general secretary William Mabapa.
"This is a calamity. We view this as a serious concern taking into account that the current rate of unemployment is 25 percent in the country."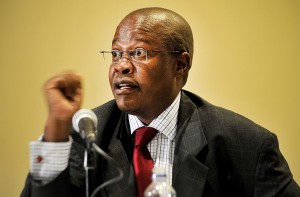 Eskom has said it could no longer afford to pay R900 per ton of coal it was paying Exarro.