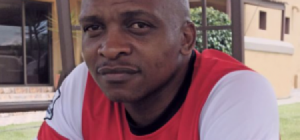 The media, the social media especially, every now and again comes alive with debates about race. I mean, how else are the young ones supposed to know that they are in fact not 'born frees' simply because they were born post '94?
So instead of the fatiguing characterisation that one is stuck in the past just by raising the question of race, this important debate must be endorsed and cheered if we are going to score equality and true freedom.
But what is quite strange for me is finding certain white people being quick to assume a position of 'fighting for the downtrodden blacks' against the vile system of white supremacy (and by extension black inferiority).
So my white friend who claims to speak for blacks, let us take a moment and reflect on a few facts.
I appreciate your determination to consistently make all the noises about you being pro-black, a trooper for equal rights and stuff.
I note that you claim to have never supported apartheid all those years, and that in fact you opposed it.
I hear some of my white friends saying they in fact have black friends and, ipso facto, cannot be accused of racism and oppression of blacks.
Some of you have broken the barrier and are now sleeping merrily with blacks, in certain cases getting married to them.
I appreciate all that.
What I do not understand though, my white friend whose business is to speak for blacks, is why you would love a black man and still allow the white man next to you to exploit him daily at the plantation?
Why do you have friends and relatives who abuse and make our black mothers wash their dirty underwear and your dogs and your pigs?
Indeed my white friend why are your children not traveling kilometres everyday barefoot only to attend class under a tree, just like black children do?
Why, if you believe that black labourers deserve a living wage, why are you not outraged by the massacre that happened in Marikana? Why, I ask, have you not unleashed your white power against the racist Curro Foundation School in Pretoria, where black and white children where recently segregated on the basis of language?
There are shack dwellings across the length and breadth of this rich country. These shacks are occupied by poor blacks, many of which go to bed hungry. Why have you not abandoned your privilege to be with them if you are so pro-black?
You drink clean water every day when your black neighbours live side by side with rats, drinking dirty water daily, yet you say you are anti-black oppression. Why have you not abandoned your clean water to join and share the squalor with the blacks you profess to love and respect so much?
Whereas the street lights in your white community function properly, the ones a few kilometres away in the nearby township do not work. In fact rape and murder and robbery and all sorts of crime have escalated because (other than the sheer incompetence of government officials), you are being prioritised over and ahead of sub-human blacks. Why do you not stand up against such if you truly care about the life of a black man?
Do you want to know why I think you are relaxing nicely in your mansion drinking sweet tea prepared for you by a black 'girl' when the plight of blacks continue to degenerate into poverty and disease?  It is simple: all that matters to you all -that ever mattered to you- is your white privilege.
It takes our beloved country nowhere, really, if your actions are inspired by the devious motivation of saying you are on the side of the oppressed and disadvantaged, when you at the same time consciously enjoy the benefits of privilege.
*(Maruping Phepheng is author of "What Happens In Hankaroo…" and "Of Anger and Revenge." Follow him on Twitter @TheDukeP.)*
Ed: Comments and Opinions are not necessarily of Sowetolife Mag Online.