This biennial conference will be staged at the Kyalami Grand Prix Circuit and International Convention Centre, Midrand from August 31 to 2 September.
The conference, will take place from 08:30 to 13:30 on Friday 31 August in the AutoTrader roof terrace at the event, has a star-studded speaker line-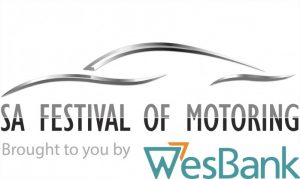 up and will, arguably, be the most important motor industry conference to be held in South Africa as it comes at a time when the government is due to announce a new development programme for the local motor industry.
The Motor Industry Development Programme (MIDP), launched in 1995, that was superseded by the Automotive Production and Development Programme (APDP) in 2013, have been the successful drivers behind the huge strides made in the growth of all aspects in the South African motor industry in the past 23 years.
Now the industry is waiting for the announcement of the new programme which is due to come into force in 2020 and carry through to 2035.
The date of the announcement of the post-2020 programme is not yet known, but the timing of the NAAMSA Automotive Conference means that it is likely to be close to the anticipated date.
In addition, Dr Rob Davies, the Minister of Trade, and Industry, is a keynote speaker at the NAAMSA Conference. His address is titled "Post 2020 automotive policy regime", so this could be an ideal opportunity for him to make important pronouncements about the short- and medium-term future of the local industry.
The topics for the conference are divided into three broad headings, which are all important to stakeholders in an industry that is going through the widest-ranging changes in its history of more than 120 years.
The first being a "Focus on post-2020 policy framework". This will be followed by "Focus on Africa and regional market development," while the third heading is "Focus on technology and mobility."
An international speaker who will be a major draw-card is South African-born Johan de Nysschen, who recently resigned his post as head of the Cadillac luxury car division of General Motors in the United States.
De Nysschen, who started his career working for BMW in South Africa, previously headed up Nissan's luxury car division, Infiniti.
Previous postings included president of Audi Japan, so he has had the opportunity to gain extensive, high-level international experience in all aspects of the motor industry.
Surely, the great interest will be tackling the topic "Driving automotive revolutionary change led by consumer mobility shifts and technology driven trends. A visionary leaders perspective in reshaping traditional auto industry structures and relationships".
Among the other speakers at this important conference will be: Dr Alec Erwin, chairperson of Ubu Investment Holdings and a former Minister of Trade and Industry; Andrew Kirby, president and CEO of Toyota SA and current president of NAAMSA; Justin Coetzee, CEO of GoMetro; Thomas Schaefer, chairman and managing director of Volkswagen South Africa and Chairman of the African Association of Automotive Manufacturers, Martyn Davies, managing director of Emerging Markets and Africa at Deloitte, and Azar Jammine, director, and chief economist at Econometrix.
Conference tickets can be purchased online at iTickets at an early bird rate of R1695 – or an added discount for group bookings of five or more people priced at R1495 per ticket.
To purchase your tickets go to iTickets https://itickets.co.za/register/new/400320
To view the full conference programme and list of speakers online go to:
https://safestivalofmotoring.com/naamsa-conference-and-speakers
For more information on the conference contact Neil Piper on neil.piper@za.messefrankfurt.com