The Acting Executive Mayor for Mahikeng Local Municipality, Clr Bongani Ngobeni, has handed 90 unemployed youth Further Education and Training (FETC) certificates on completion of the Environmental Practice Learnership programme at the Mafikeng Hotel School, North West Province.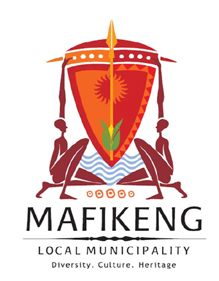 The graduation ceremony is the 5th to be led by the Department of Environmental Affairs (DEA) in partnership with the Local Government Sector Education Training Authority (LGSETA) and the North West-based municipalities of Rustenburg, Ratlou, Ngaka Modiri Molema, Mamusa, Mafikeng, Kgetleng Rivier, Ditsobotla, and Bojanala.
The Environmental Practice Learnership programme (FETC) (SAQA Id. No. 50309), is a 12-month course which awards graduates with a minimum of 140 credits.
The occupations include Waste Management, Air Quality and Natural Resource Officers.
The FETC Certificate, which is equivalent to NQF LEVEL 4, is applicable to a range of fields, including environmental science, environmental management and waste management.
It provides an opportunity for the learners to celebrate their achievements and for stakeholders across the environmental sector to reflect on the current status and future needs of environmental skills in the country.