After weeks of probing and curatorship finally, the new African Bank begins operations.
This is according to CE Brian Riley, who was designated to handle the process in the interim.
"The launch of African Bank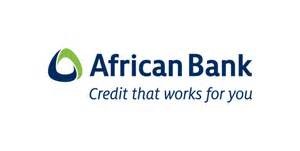 Ltd and the end of a successful curatorship, is the culmination of a lot of hard work from our staff and the curatorship team.
It is because of the overwhelming support from existing creditors and  key financial support from the SARB, Absa Bank Limited, Nedbank Limited, FirstRand Bank Limited, Investec Bank Limited, the Standard Bank of South Africa Limited, Capitec Bank Limited and the Government employees' pension fund that we find ourselves here today, " says Riley,
The Bank launched as an independent, private entity on a solid financial footing with an equity base of R10 billion and a cash position of some R24 billion.
African Bank has also listed on the Johannesburg Stock Exchange Ltd, the London Stock Exchange and the Swiss Securities Exchange.
As part of its comeback- kid on the block, banks 'Humanity through banking' is part of the institution to place the customer at the centre of everything that African Bank does, including the new pay off line, "WE ARE YOU", which will be included in all advertising, the first of which is a TV advert scheduled to be flighted on various TV channels from April 11, 2016.
"Our ambition is to offer a broad range of products and services to the consumers of South Africa, extend our reach to a higher LSM target market and increase our existing customer base.  Since the launch of our strategy on the 17 March, we have made progress with our initial arrangement with Sanlam and to date two Sanlam advisers are currently operating in each of the Clearwater and Westgate Mall branches," noted Riley.
"This is a very exciting time for us at the Bank. We have a lot of hard work ahead of us, but are set on our mission to deliver a successful retail bank and over time build a reputation and track record for the Bank, that confirms the decision to restructure and re launch a new African Bank," he says.
Let the game begin folks!