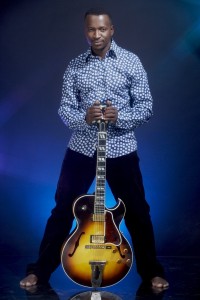 The Northern Cape has been given the facelift in the form of a music search talent thanks to Transnet, for the very first time.
To be known as Transnet Rising Starz, its mandate would be to unearth and nurture Northern Cape's considerable vocal talent in the upcoming months.
This will culminate in a competition where only Northern Cape's best of the best will come together and fight for the top spot, earning themselves a cash prize and record contract, along with the opportunity to perform and introduce themselves to South Africa's music-consuming public.
Along with top class judges- as they try to craft the best diamonds in the form of talent identification- the young ones would go to the length and breadth of the Province to impress.
Jazz guitarist and renowned stage performer Selaelo Selota, season one Idol's finalist, Bianca le Grange and conductor, vocal coach and performer, Gideon Linde will adjudicate at the Transnet Rising Starz auditions.
Auditions are scheduled to take place as follows:
* De Aar on the 6th of May
* Calvinia on the 8th of May
* Springbok on the 10th
* Upington on the 12th of May;
* Kuruman on the 14th May and Kimberley on the 15th of May.
Each of the judges will be looking for young and versatile singers who are vocally gifted, musically broad minded; determined, passionate, hardworking and able to work in a team.
The top ten finalists will be chosen on May 16th and 17th by the judges Selaelo, and proceed to the next round, where they will attend workshops and jamming sessions with the judges to fine-tune their skills.
The finals have been scheduled for Kimberley on August 29, 2015.
For more information go to: www.risingstarz.co.za