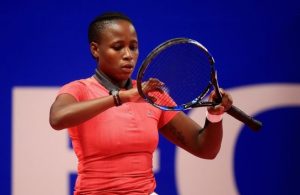 Launched under the theme 'Celebrating Excellence, Inspiring the Youth', this year's awards will be held at Silverstar Casino, 2 September (Sunday) 2018.
In keeping with this year's theme, the department of Sport, Arts, Culture and Recreation in Gauteng will also be celebrating the iconic centenary of former President Nelson Mandela, as well as Albertina Sisulu, both of whom were actively and avidly involved in boxing and tennis, respectively.
MEC for Sport and Recreation Faith Mazibuko said she was excited by the reception from communities, who came forward in numbers to submit their nominations.
Yet again we want to honour the sung and unsung sporting stars of Gauteng, who give us confidence to acclaim the province as the Home of Champions, said Mazibuko at the nominee announcement held at Green Hills Stadium, Randfontein.
Here are the nominees:
Sportswoman With a Disability
Maria Combrink – Athletics
Kgothatso Montjane – Wheelchair Tennis
Khethiwe Zulu – Wheelchair Basketball
 Sportsman With a Disability
Steven Walgenbach – Wheelchair Basketball
Jacques Joubert – Judo
Neo Ndlovu – Athletics
Sport Team With a Disability
Central Gauteng Blind Cricket Team
Gauteng Wheelchair Basketball Senior Men's Team
Northern's Deaf Team
Administrator of the Year
Willem Jacobus (Jaco) Coetzer – Valke/Falcons Rugby Union
Siyabonga Ndlovu – Gauteng Sport Association for the Physically Disabled and Visually Impaired
Moonira Ramathula – Football
Technical Official of the Year
Daphne Dawn Bird – Aquatics
Charmaine Ho – Archery
Mpho Mokhoba – Tennis
Most Promising Player of the Year
Bianca Meyer – Rugby (Blue Bulls Rugby Union)
Jesdel Kayembe Passua-Nzambi – Boxing
Wandisile Simelane – Athletics
Dalane Bhekani Dube – Volleyball
Most Promising Team of the Year
Pimville Stars Football Academy Senior Team
Troyeville Primary School U/13 Boys Volleyball Team
Superfins Swimming Club
Community Media of the Year
Soweto TV
Mapepeza Community Media – Print media
Pheli FM
School Sport Athlete of the Year
Alwande Skhosana – Wheelchair Tennis
Fernando Booysen – Wrestling (Hoerskool Hugenoot)
Caitlin Bentley – Rowing
Sports Journalist of the Year
Charles Baloyi – Media 24
Obed Philips –Pheli FM
Mihlali Baleka – Independent Media
Community Based Sport & Recreation of the Year
Mpho Makhoba – Hockey and Football
Faith and Hope Foundation – Football and Netball
Moonira Ramathula
Coach of the Year
Nico Coetzee – Wrestling
Jenny van Dyk – Netball
Nkosilathi Moyo – Volleyball
Sports Fan of the Year
Mamello Constance Makha – Football
Mmakgabo Maheya – Football
Melanie Ramjee – Special Olympics South Africa
Sport Team of the Year
Gauteng Jaguars Netball Premier League Team – Netball
Motor Sport South Africa – Motorsport
Johannesburg Spikers Volleyball Academy Men's Senior Team – Volleyball
Sportsman of the Year
Kagiso Rabada – Cricket
Lungi Ngidi – Cricket
Aphiwe Dyantyi – Rugby
Martin Erasmus – Wrestling
Sportswoman of the Year
Kirsten McCann – Rowing
Refiloe Jane – Football
Danelle Wentzel – Archery
Life time achievement awards
The following categories are determined through public voting:
Sport Personality of the Year
Kgothatso Montjane – Wheelchair Tennis (Sport 09)
Kagiso Rabada – Cricket (Sport 01)
William Mokgopo – Cycling (Sport 06)
Refiloe Jane – Football (Sport 10)
Sports Fan of the Year
Mamello Constance Makha – Football (Sport 07)
Mmakgabo Maheya – Football (Sport 05)
Melanie Ramjee – Special Olympics South Africa (Sport 03)
Sports Programme of the Year
Withziro2six – Kasie FM (Sport 08)
Dlala Mzansi – Soweto TV (Sport 02)
The Home Straight – Kaya FM (Sport 04)
To vote for your favourite, SMS 'Sport' followed by your nominee code (eg. Sport 02 for Dlala Mzansi) to 49497, SMS's charged at R1.50 (free SMS's do not apply).
There is no limit to the number of SMS's sent per cellphone number. The competition runs from 2nd August to 2nd September 2018 17h00, T&C's apply.
Below is the download link for the AV's for the the 3 SMS categories for download.
Download link
https://wetransfer.com/downloads/f1eb83e2e46f13d8f3a0364bf619989620180803162455/7bc2e3258335dc6b7e82519dec8bb35720180803162455/3ecb2c
The prize money is as follows:
– R7500 per finalist (up from R5000 last year)
– R15,000 for the winner per category
– Sport Personality Award winner will receive R50,000
– The Life Time Achiever award recipient will receive R50,000
Visit www.gpsportawards.co.za for more information.