Immediately, after News24 published an article headlin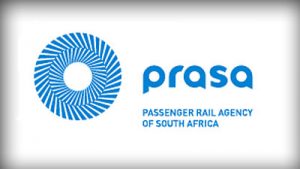 ed "ANC implicated in Prasa bribes"' the party's Zizi Kodwa said that the report alleged that "a series of payments were purportedly made to the ANC by a company awarded the contract to supply locomotives to the rail agency".
"The ANC has not received any such funds from the companies concerned and condemns in the harshest possible terms rumour-mongering and the use of the name of the organisation between individuals in their personal deals with no mandate from the party'" said Kodwa.
"The ANC appreciates that the matter is before the courts and will attentively watch the outcomes of this process. We reserve our rights to take action against those who impugn the reputation and integrity of the ANC."
The News24 article said Prasa chairperson Popo Molefe had' in court papers' alleged "that the supplier of Prasa's controversial Afro 4000 locomotives paid R80-million to 'entities who were not creditors' of the company after an Angolan businesswoman had insisted that 10% of the tender's value be paid to the ANC".
It also quoted a Rapport report earlier this year that said "the businesswoman in question' Maria Gomes' admitted that she was a friend of President Jacob Zuma and that Zuma had on more than one occasion visited her at her home in Sandton".
Molefe's claims' the News24 report said' were contained in a "replying affidavit in response to an earlier answering affidavit by Swifambo Rail Leasing' which won the tender in 2012' in support of Prasa's bid to have the R3.5-billion contract set aside".
Earlier this week' TMG Digital reported that Transport Minister Dipuo Peters had written to Molefe over his concerns that the R80-million paid to a law firm to probe irregularities and wasteful expenditure at Prasa could be itself be considered "irregular expenditure".