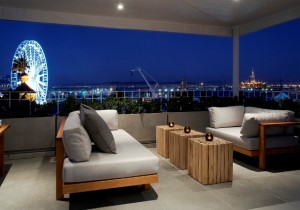 This annual list represents a ranking of the world's best reviewed hotels as determined by direct customer feedback on Expedia.comR.
The 2015 class of Insiders' Select hotels is based upon more than two million customer Verified Reviews; this means that ExpediaR confirmed the traveler's booking on Expedia.com in order to review the property. The winning hotels were identified this year by Expedia travelers as properties in top global destinations that provide excellent overall guest service and scoring a minimum guest review of 4.7 out of 5.
The Queen Victoria Hotel is managed by Newmark Hotels, Reserves & Lodges.
Newmark's CEO, Neil Markovitz says that winning awards such as Expedia's is gratifying on every level but importantly confirms the company's commitment to excellence and service.  "When customers vote for you, you know you're getting it right."
John Morrey, Vice President and General Manager, Expedia.com says: "We're delighted to recognize this select group of hotels that have exceeded customer expectations in key aspects of the hotel experience. By empowering our travelers with real reviews penned by real hotel customers, we are providing the knowledge to make informed booking decisions."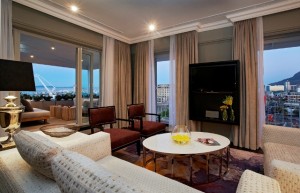 Now in its eighth year, Expedia continues to leverage traveler reviews and local market expertise to deliver this highly comprehensive list of top hotels to help customers feel confident they are making the best-possible booking decision.
The 2015 list names 650 exclusive properties as Insiders' Select winning hotels from among bookable properties available on Expedia, Inc. websites worldwide.