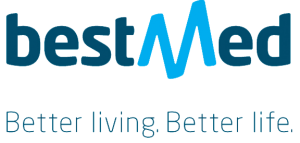 In South Africa, most of our athletes-particularly soccer players- are at the receiving end when addressing medical aid- a problem that won't be resolved soon.
Hopefully, with the launch of Conversations by Bestmed, this could be a solution.
Health experts, commentators and specialists were part of the Conversations, held recently at Sunninghill, Johannesburg.
Punted as an annual gathering, this year's discussion resonated around Corporate Citizenship, and how it impacts the healthcare industry?
"It is our responsibility to create platforms for serious discussion about wellness in workplaces, as these lead to a productive workforce, which in turn benefits the economy of our country," says Bestmed's Executive Head of Marketing, Sales and Distribution, Chris Luyt.
Dr Danny Titus, Director at AKTV and member of the Human Rights Commission, Dr Christo Du Preez, Bestmed's Medical Advisor – Wellness, and Christoff Raath, CEO of the Health Monitor Group and Actuary, unpacked the role health plays in the working place; organizations productivity and what impact it has in the country's economy, amongst others.
Healthcare is a basic human right and the people need to know that they have a right to access quality healthcare. This initiative aims to unpack these and many other matters that affect us as a nation, and we look forward to robust, yet constructive discussions, says Luyt.
Yes, this is revolutionizing healthcare!