How about indulging in your favourite cognac and mix it with artistry. Does it make sense? Yes, I hear someone exploding at the back.
This is because the world's resp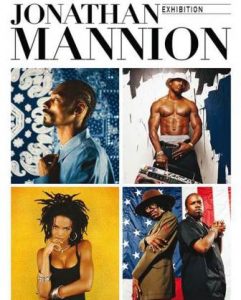 ected lensman Jonathan Mannion, he who, has taken images of great Hip Hop stars, has partnered with Hennessy South Africa to exhibit his craft in Jozi.
In a long line of outstanding music partnerships including Hennessy Artistry Sessions from Hennessy South Africa, the #1 cognac brand in the market and producer of the finest cognac in the world, now brings one of the most published and most respected photographers in hip-hop culture.
Jonathan's 'Beyond The Covers' exhibition is scheduled from November 2 to 5,  2016 at Thirteen, Braamfontein, Johannesburg.
It features exclusive prints of hip-hop's biggest names Jay-Z, Kanye West, Drake, Nas, Lauryn Hill, P Diddy, Usher, Outkast, Snoop Lion, Nicki Minaj and Kendrick Lamar, a tribute to hip hop culture.
According to Tia Mthethwa, from Weber Shandwick SA Public Relations-on behalf of Hennessy SA, they've invited majority of SA Hip Hop artists as this resonates with them.
"Additionally, Mannion will lend his craft to 5 SA Hip Hop stars on a free photo-shoot adding them to the notable alumni of his work," she says.
Jonathan, born and raised in Cleveland, is a hip-hop's quintessential cameraman who has combined his love for rap music with an infectious interpersonal savvy and tenacity for constantly finding different angles, turning passion and personality into capturing some of the most iconic portraiture to ever come out of hip-hop culture.
Today, hip-hop styles on the African continent range from American-inspired beats and rhymes, to bongo flava and kwaito, to the satirical hip-hop.
"Henny" has been the de facto drink in the rap game for years. The love of and loyalty to the brand continues to be organic and one of natural development.
Remarkably, no other liquor brand in the world comes close to having as many citations in music. True to that, as this also applies to our fellow brothers and sisters in SA.
Steeped in a rich history of craftsmanship and a legacy of refinement and savoir faire, equally, Hennessy continues to remain relevant to its customers in SA.
Having previously partnered with home-grown talents through the Hennessy Artistry series which brought together some of the most talented artists on stage for an eclectic mix of musical talents, today the brand is even more appealing to the local market.
While this has seen the majority of the market has been based in South Africa's financial hub of Gauteng, the brand is enjoying massive growth in other regions like KZN, Western Cape, Eastern Cape and Free State provinces and others.
"My goal was to photograph all of the up-and-coming rap superstars of the time. No one had done it before," explained Jonathan, also film director, about his artistic approach. He goes on to add: "My work is very intimate.
Through my photos, I want people to feel like they are sharing a genuine moment in the lives of the international superstars I shoot."
Jonathan, will also shoot covers of some prominent South African hip-hop stars (he personally places at par on an international level) adding them to the impressive collection of his work.
He will also hold a free workshop with local photographers.
Catch his craft (accompanied by a glass of Hennessy) at the Thirteen, 73 Juta Str, Braamfontein, from November 2 to 5.
For more information go to Facebook HennessySA<https://www.facebook.com/HennessySA/?fref=ts>
Instagram @HennessySA<https://www.instagram.com/hennessysa/>
#HENNESSYxJMannion