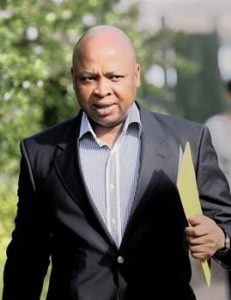 The aim is to showcase the diverse indigenous cultures and how these influence modern designs.
A delegation of South African designers form part of the fashion week.
A melting pot for fashion aficionados, the show that began June 27 run until July 3 2018, whose theme is Modern Islamic Fashion.
Mzansi participated for the first time in 2017 and this year have been accorded a special platform to host an African Day celebration during the show.
"Our participation at the Torino Fashion Week (TFW) is much more than showcasing our spectacular designs, it is also about creating opportunities for trade and putting forward a business proposition for investments in our country's textile and clothing sector," says Cassell Mathale, deputy minister for Small Business Development, who is leading the delegation.
The TFW is amongst the largest fashion shows of the world attracting more than 600 designers from different countries at a time.
South Africa will be represented by the 22 selected designers from all the nine provinces.
The show is organized by the Europe Enterprise Network (ENN) and South Africa's participation is as a result of its linkage with an International Network for Small and Medium Enterprises in Italy through the Department of Small Business Development's agency, the Small Enterprise Development Agency (SEDA).
Some of the key stakeholders involved in ensuring the success of the project and hosting a successful African Day celebration at TFW are Brand South Africa, the Department of Trade and Industry, the Department of Arts and Culture, Department of Small Business Development as well as the Department of International Relations and Cooperation.
SEDA chief executive, Mandisa Tshikwatamba says that all designers will participate in the planned fashion workshops, Business to Business engagements and a fashion show – under the sub-theme 'South Africa Raw to Modest'.