That's the Taung Cultural Calabash, heralded as one of the country's oldest annual arts festival that encapsulates dance, drama, music and visual arts and of course, SeTswana traditional dance.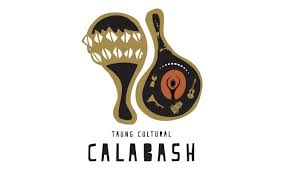 And it is turning 21, not a small feat at all!
Last year, the Calabash received a major boost from the provincial government following the Transnet sponsorship withdrawal that had carried it for years'. Talk of weathering the storm!
The TCC began as a one day cultural event taking place in Taung, (the area famous for the Taung Skull), in 1994 with a vision to stir the pride of the community in their heritage.
It has since grown into a great cultural spectacle uncovering and showcasing the finest talent on offer in the North-West Province.
TCC has produced artists of note, who have gone to represent both the province and the country internationally. It is open to all male and female participants residing in North West from 18-45 years of age.
The calabash is celebrated in September-identified as Heritage and Tourism Month, respectively.
Auditions will be held across the provinces' four major districts:
*Dr. Ruth Segomotsi Mompati District
August Aug 22-15 Sept
Mmabana Taung
*Bojanala District
22-Aug-15 Sept
Mmabana Rustenburg
*Ngaka Modiri Molema District
29-Aug-15 Sep
Mmabana Mahikeng
*Dr. Kenneth Kaunda District
05-Sep-15
Klerksdorp Recreation Centre
More information will be revealed at media briefing this weekend.
The finale has been scheduled from September 24 to 27 at Mmabana Taung Centre, Taung.