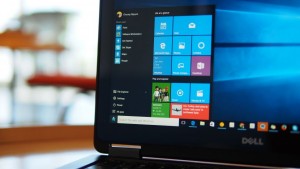 Together with the launch of Windows 10, the company also support the year-long initiative 'Upgrade Your World' a global initiative which celebrates people and organisations of action who are making a difference around the world.
The Upgrade Your World programme celebrates those who inspire and empower others, led by Microsoft's vision to help people achieve more through technology and in celebration of the Windows 10 launch.
Microsoft is partnering with ten global NGOs including Keep a Child Alive<http://keepachildalive.org/> and Special
Olympics<http://www.specialolympics.org/>, as well as 100 national non-profits from around the world, as part of this year-long initiative to help them upgrade the world, with a total $10 million (around R125 million) cash investment being made in support of their missions and to promote awareness of their causes.
It retails for:
Windows 10 Home R1699 to R1599
Windows 10 Pro R3199 to R2299.
On August 1, Microsoft SA launched a competition on the Microsoft SA Facebook<https://www.facebook.com/MicrosoftSA?fref=ts> page which aims to acknowledge and celebrate innovative teachers, who are integrating technology into the classroom to make the learning process more collaborative and memorable for learners.
Schools and students are encouraged to nominate their teachers on the Microsoft SA Facebook<https://www.facebook.com/MicrosoftSA?fref=ts> page by commenting in 30 words what makes their teacher a potential Microsoft Innovative Educator Expert.
Ten teachers stand a chance to win some awesome prizes from Microsoft, Pinnacle Africa and Torque IT to keep them innovating in the classroom.
Go to http://windows.com/upgradeyourworld for more info.