THE OFFICE of Consul of Japan in Cape Town will host Japan Day 2018 Centenary Edition at Oude Libertas Slow Market in Stellenbosch on Saturday, 17 March 2018.
2018 is 100 years anniversary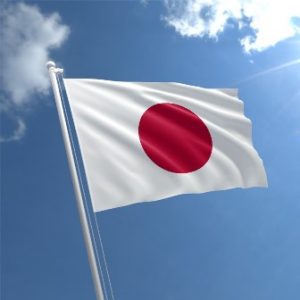 since Japanese Government established a mission in South Africa, in the form of Japanese Consulate in Cape Town. The Office of Consul of Japan was established in 1918 as the Japan's oldest mission on the African continent.
Japan Day 2018 showcases various exciting, exotic and fun aspects of Japan and Japanese culture. Performances on the day will include martial arts demonstrations and workshops in a dedicated martial arts village, including Aikido, Karate, Judo, Kenjutsu (Japanese sword demonstration), Kyudo (archery); a Cosplay show; traditional Japanese music with Shakuhachi (flute), Koto (Japanese Harp); and authentic Japanese food demonstrations by a Japanese chef.
Exhibitions will include Bonsai Competition, Koi fish and Sumi-e (drawings using Japanese brushstrokes). Visitors will also be encouraged to try Ikebana (Japanese Flower Arrangement), Shodo (calligraphy), a Tea Ceremony experience, Origami by Origami for Africa, Butterfly Art, Go (Japanese chess), trying on Yukata (Japanese garments) and more.
There will be something on offer for everyone in the family.
Entrance to the festival is free, so frequent visitors to the Oude Libertas Slow Market will be able to do their usual Saturday market shopping, as well as experience and enjoy Japanese culture.
It begins from 9am to 3pm.
Visit the Japanese Facebook page for detailed event information and updates:
https://www.facebook.com/CoJCPT/
For more information about the event, contact Wyomia Mouwers at the Office of Consulate of Japan, by e-mail:  mailto:wyomia.mouwers@pr.mofa.go.jp> wyomia.mouwers@pr.mofa.go.jp or on 021 425 1695