"I DIDN'T embark on this project as a judge of man, but rather as a roving eye merely fascinated by human nature", quoted Jacob Mawela.
The Soweto-born veteran photojournalist Mawela was referring to his much awaited solo photographic exhibition titled 'Names in Uphill Letters' that features a total of 108 'historiography of newsmakers who tread(ed) South Africa's Soil'.
It opens from September 24, (Heritage Day) the official launch at Benoni Museum. It will run until December and thereafter, it will move on to the City of Johannesburg's Workers Museum, then onto the City of Tshwane's Pretoria Art Museum in 2022.
The aim is to dispense visual literacy as a driver of social cohesion.
This will also serve as a way of honouring great men and women who played a very significant role in the freedom attained in this country, be it politicians, economists, business figures to sports stars, musicians globally and ordinary folks.
Mawela has "captured anyone and everything newsworthy" through his lens.
It features a myriad characters such as Mr Ples, the Hominid fossil to pugilists Evander Holyfield, Sugar Ray Leonard, Marvin Hagler and Roberto Duran, Sir Richard Branson and Bill Gates; media personalities, Oprah Winfrey and Christine Amanpour; Hollywood actors, Arnold Schwarzenegger, Forest Whitaker, Will Smith and James Earl Jones; tennis royalty, namely, the Williams' sisters, Martina Navratilova, Monica Seles, John McEnroe and Bjorn Borg; basketballers, Kobe Bryant, Magic Johnson, Kareem Abdul-Jabbar and the Harlem Globetrotters; footballers, Eusebio, Ruud Gullit, Kevin Keegan and FC Barcelona and O Selecao (Brazil's National football team), etc.; golfers, Rory McIlroy and Sergio Garcia; musicians, The Spice Girls, Tina Turner, Randy Crawford, Harry Belafonte, Peter Gabriel, Wynton and Branford Marsalis, so are novelists Wole Soyinka and Ngugi wa Thiong'o!
Mawela has also photographed luminaries ranging from Pope John Paul II, Queen Elizabeth II and The Dalai Lama; American presidents, Bill Clinton, Barack Obama and Jimmy Carter; British Premiers, John Major, Tony Blair and Gordon Brown; political figures, Fidel Castro, Yassir Arafat, Stokely Carmichael, the IRA's Gerry Adams and onetime Dawson's Field Hijackings poster girl, Leila Khaled; artists, William Kentridge and George Pemba, and so on.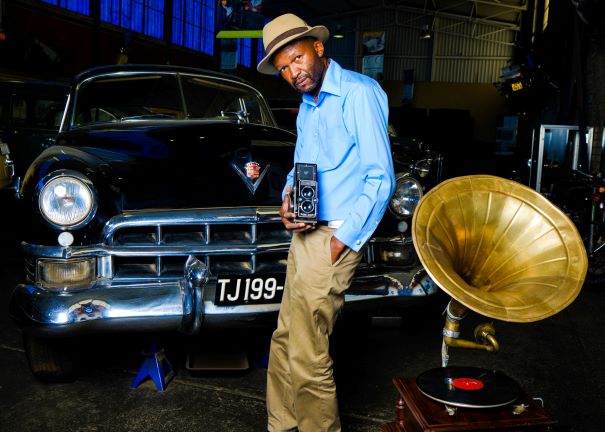 He had a stint with The Star, Drum Magazine.
Currently he contributes to Sowetolife Mag Online and other titles as a freelancer.
The exhibition is made possible with funding from National Arts Council, City of Ekurhuleni (host City) and KWV (Laborie la Grande Vie Wines- beverage sponsor for the launch).
The official launch takes place on September 24 at the Benoni Museum.
It starts from 10am.
Image Jacob MAWELA (Jazz sensation Abdullah Ibrahim serenading fans at one of his shows).