THE DECISION by Standard & Poor's (S&P) Global reaffirming South Africa's sovereign debt rating at 'stable' is positive for progress in rebuilding confidence in the country, says Nedbank Chief Executive Mike Brown.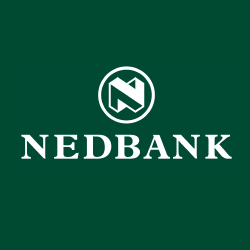 While S&P echoed previous concerns about the huge debt of State-Owned Enterprises (SOEs), high unemployment and sluggish economic growth, Brown says the rating agency's acknowledgement of the progress made since the December ANC elective conference to stabilise the fiscal outlook is welcomed.
After downgrading South Africa's rand debt – which accounts for over 80% of government bonds – in November last year to sub-investment grade, S&P is now encouraged by the steps taken by the new leadership under President Cyril Ramaphosa to tackle weak economic growth and ailing SOEs.
"The fact that one of the key ratings agencies has maintained a stable outlook on South Africa's creditworthiness is encouraging and suggests international investor sentiment is changing," says Brown.
"But it is now more critical than ever that we avoid complacency and commit to the challenge of restoring growth, creating jobs and addressing inequality."
Confirmation of a stable outlook is, however, a sideways move, as S&P maintains South Africa's rating at BB+, the first notch of sub-investment grade.
"This highlights the importance of following through on positive steps taken to tackle the serious financial risks posed by the SOEs, particularly the 'too big to fail' Eskom, and the considerable economic and social challenges that S&P alludes to," adds Brown.
For S&P to restore South Africa's investment grade rating, it will need to be convinced that the country has resolved the solvency issues of the SOEs and implemented the governance, business strategies and balance sheet reconstruction needed to ensure their long-term financial stability.
"Much has been achieved in stabilising government's overall fiscal position with an improved revenue outlook since the February budget. But expenditure commitments remain under pressure with public sector wages absorbing a growing proportion of revenues and crowding out growth-enhancing investment," explains Brown.
Nedbank shares President Ramaphosa's commitment to ensuring that all South Africa's social partners work together to find solutions to the country's major challenges."We are encouraged by the approach the President has taken – emphasising unity among South Africans, tackling corruption and appointing a credible and capable Cabinet," says Brown.
Nedbank continues to play a leading role in supporting the economy and enhancing governance through bodies such as the CEO Initiative.
Through this initiative, we have worked with other business leaders to establish the Youth Employment Service (YES) to drive job creation for the youth and create the R1,4bn SME Fund to help finance small business in South Africa.