SOCIAL GRANT cards will continue to work even beyond the expiry date printed on the card' the South African Social Security Agency (SASSA) said on Tuesday.
The agency said it had been made aware that social grant beneficiaries were being advised to take a new bank card' as the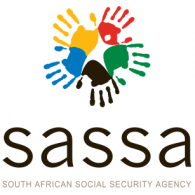 SASSA card would expire in December.
"SASSA wants to reassure all social grant beneficiaries that the existing SASSA social grant card (the card with the South African flag colours and Coat of Arms on it) is the only SASSA payment card and will continue to work even beyond the expiry date printed on the card'" SASSA spokesman Paseka Letsatsi said in a statement.
He said no beneficiary should therefore be forced into taking a new card. He said SASSA only issued one card and did not endorse or support any other bank cards.
Letsatsi said the SASSA payment card operated like most bank cards and social grant beneficiaries were able to enter into debit order agreements for products or services' and have payments effected from their accounts.
He said many services' such as marketing of pre-paid airtime' pre-paid electricity and loans were targeted directly at social grant beneficiaries' with the repayments coming off their accounts.
"The challenge faced by SASSA is that in some cases the financial products are sold to social grant beneficiaries without them understanding the full implications of what they are agreeing to.
"When the grant is paid' the loan repayments for products like pre-paid airtime come off before the beneficiary can access the grant. Then the beneficiary complains to SASSA. SASSA has gone out of its way to resolve these complaints' in order to assist the beneficiaries'" he said.
He said the only direct deduction from a social grant which was permitted was a deduction for funeral policy premiums' which may not exceed 10% of the value of the grant' from adult grants only.