THE XPERIA XZ smartphone may be the best mobile device Sony has ever produced.
Confirmed to arrive in South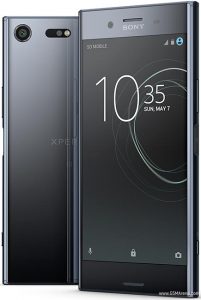 Africa this month (July) by Sony SA, the devices includes Xperia XZ Premium, XA1 Ultra and L1.
Xperia XZ Premium has been voted the Best Smartphone of 2017 at the annual Global Mobile Awards recently.
This is part of Sony Mobile's re-affirmation in this tightly contested market by unveiling unique product experiences that break new ground in consumer technology with its key offering of the three devices.
Each device has been strategically targeted to provide consumers with an array of suitable choices and options that match their lifestyle and interests, which is evident to Sony Mobile's testament to innovation and to deliver great product features for mobile users.
Xperia XZ Premium is Sony Mobile's most technologically capable and ground-breaking smartphone to date.
It boasts the world's first super slow motion video in a smartphone, with its 960 frames per second, providing sensational videos that can be played back four times slower than any other smartphone.
With additional key features such as the beautiful 4K HDR 5.5" display, 19MP high resolution, the XZ Premium captures motion that the human eye can't see.
Predictive Capture is included to ensure you always stay one step ahead and automatically started buffering images when it detects motion even before you press the button.
"The new Sony Mobile devices is evident to our relentless pursuit to keep offering consumers the best mobile devices. It is evident that through continuous innovation and the evolving mobile industry, consumers are in search of mobile devices that are aligned with their lifestyle and personal interests.
Whether it is a businessman looking for the best out of a smartphone or ladies that love to take selfies, Sony Mobile has ensured that the latest portfolio of Xperia products are the perfect fit for the user's needs.
We look forward to welcoming consumers to our mall activations to 'xperience' the best of Sony," says Christian Haghofer, Sony Mobile Country Manager.
At the time of publishing retail price was not confirmed.
As part of the promoting the latest device to the market, Mall of Africa in Johannesburg and other regions will host activations.
Consumers will be invited to upgrade their current device that will come with a free gift, if done instore during the 'Xperiatial' activations.
Mall of Africa: 05 July – 16 July
Northgate Mall: 18 July – 30 July
Menlyn Park: 01 August – 13 August
Keywest Mall: 15 August – 27 August