The finalists for the 2015 Gauteng Sport Awards have been named.
Scheduled for October 11 (Sunday) 16 categories were identified by judges.
"This year saw a substantial increase in the nominations received which confirms that the Gauteng Sport Awards have over the years earned th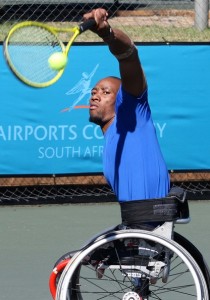 emselves the reputation of being one of the greatest sporting events hosted in the Province," says the MEC for Sport, Arts, Culture and Recreation in Gauteng.
Vivacious and amiable Mamello Makha, who is a staunch Bloemfontein Celtic supporter, has been nominated in the Sport fan of the Year category.
Venue: Silverstar Casino, Mogale City.
Here are the nominees:
Sportswoman with Disability
Masego Goodness Mokhine: Wheelchair Basketball
Bonita Blankenberg: Motor Rally
Kgothatso Montjane: Wheelchair Tennis
Sportsman with Disability
Lucas Sithole Wheelchair Tennis
Andrea Dalle Ave Athletics
Pieter du Preez Parasport
Sports Team with a Disability
Ricoh Pumas Wheelchair Basketball Team: Wheelchair Basketball
Mixed Leg, Trunk & Arms Coxed: Four Para rowing
Deaf Volley ball Team: Girls Deaf Volleyball
Administrator of the Year
Hilton Smith Football
Nick George Bester Athletics
Carol Blignaut Cricket
Coach of the Year
Nkosilathi Moyo Volleyball
Emmarie Catharine Fouche Athletics
Pierre de Bruyn Cricket
Most Promising Team
Pretoria Technical High School Tech: Tigers First Team Rugby
Gauteng Ladies Wheelchair Basketball: Team Basketball Team
Troyeville Primary Team boys: 13 years old Volleyball
Sports team of the Year
Assupol Tuks Cricket
UP-Tuks Varsity Football team
Uni Jozi Volleyball Club
SportsMan of the Year
Dalane Bhekani Dube Volleyball
Cameron van der Burgh Swimming
Akani Simbine Athletics
Sports Woman of the Year
Danisha Patel Table Tennis
Caroline Wostmann Athletics
Jeanine van Kradenburg Archery
Most promising Player/Athlete
Fortune Jackson Mzimela Volleyball
Leandri Geel Athletics
Emma Wentzel Karate
Sports journalists of the Year
Thabiso Mosia Power FM
Thomas Mlambo SABC
Mahreen Chenia ANN7
Crystal Arnold SuperSport
Technical official of the Year
Andre Johannes Van Der Merwe: Badminton
Mpho Makhoba: Tennis
Charmaine Glyns: HO Archery
Fans are encouraged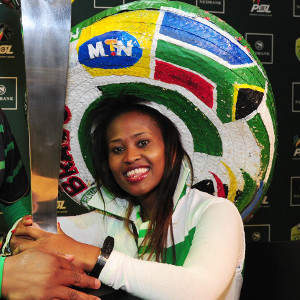 to vote for the overall winners in the following categories.
Sport fan of the Year
03 Team Click!click!Bang!!
05 William Mukwevho
07 Mamello Makha
Sports programme of the Year
08 sport@10 SABC TV
02 Game on ANN7
04 The sports network with Andrew Hope UJ
10 Thursday Night with Marawa SuperSport
Sports personality of the Year
09 Janine van Wyk Football
01 William Mokgopo Cycling
06 Lucas Sithole Wheelchair Tennis
To vote sms the athletics code to 33525, sms charged at R1.50