Despite the talks that are taking place between Government and tourism stakeholders as a result of the controversial Unabridged Certificate, it is hoped the popular and sought- after Joburg Shopping Festival will receive a good turnout.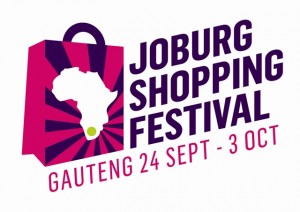 Having grown from a four to 10-day fest begins from September 24 to October 3, 2015 and some of the key partners we spoke to, at the launch believe the intervention would ally some fears.
"We hope the discussions would yield positive talks between Government and the tourism sector, because this would definitely have an impact on tourism generally and the fest itself, "says the concerned Barba Gaoganediwe-GTA head of communications.
Entering its second edition; the JSF has grown having added three more Malls that form part of a R4billion razzmatazz, that infuses shopping, glamour, music, cuisine and a range of cultural and lifestyle events.
Sandton City, the Rosebank Mall, Oriental Plaza and the Eastgate Shopping Centre will play host to thousands of tourists anticipated for ten-days.
A total of 282 shops across the four shopping centres will offer discounts on merchandise such as electronics, furniture, and clothing. Included are daily raffles, spot prizes and various activations, and a chance to win one of four cars.
The aim to attract visitors from the Rest of Africa (RoA) who are overlooked by many in the tourism industry – despite the continent being the source of an impressive 75% of tourists to the province. By the same token, locals are a key target audience for the festival – both within Gauteng and across South Africa as a nation, according to the organisers.
The fest would also be modelled on the Dubai Shopping Festival that has been running for 30 years.
Says founder and CEO of the JSFestival James Delaney: "The lessons learnt were invaluable in terms of creating an event which has the maximum appeal for prospective visitors from the region and undoubtedly locally.
The Joburg Shopping Festival promotes local trade, commerce and tourism and is poised to be a major game changer in Gauteng's retail and hospitality economy," he says.
Recently voted 'most popular African city' overall for young people aged 15-19 in the 2015 Youthful Cities Index, the city of Johannesburg has established itself as one of the African continent's premier tourist destinations.
South African Tourism's research shows that 35% of African travellers come to SA primarily to shop – a statistic that the Joburg Shopping Festival is set to capitalise on.
The suavely dressed Barba went on to point out that the fest would also create direct and indirect jobs for locals. "The fest also stands strongly against xenophobic attacks on our brothers and sisters."
The JSF also coincides with international music gathering the Joy of Jazz that begins from September 26 to 28.