EMERGING TALENT in the DeeJaying sphere will once again showcase their skills at the 11th annual RedSquare DJ Knockout Challenge finale.
A loot: R120 000 cash!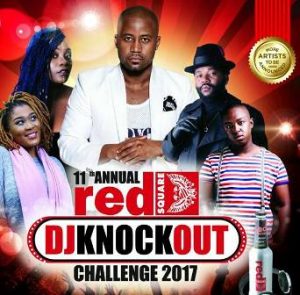 So, who's game fellas?
Well, since the closing date is October 20, already close to 10 000 entries have been confirmed and it could skyrocket to over 50 000, since the competition is open to all country-wide.
Since 2007, the RedSquare DJ KnockOut Challenge has been catering for the needs of mzansi's emerging talent in search of opportunities to boost and turn their lives around for the better.
And this has become evident in that households brands have emerged from this competition namely DJ Shimza (2006), DJ Divalash, DJ Pentse, DJ Lite, and others.
It goes down once again at Vereeniging Dickinson Park, December 16, 2017.
"As much as the RedSquare DJ KnockOut Challenge is about discovering the next big DJ and helping in launching their professional career, it is also about giving the general public a fantastic time and entertainment right in the middle of the festive season.
Thus the campaign, more especially the final, is packed with lots of fun, a pleasant atmosphere, electrifying moments not only for the contestants but also for the audience," says RedSquare marketing manager Victor Selaelo.
We are really grateful of the wonderful audience that has attended the finals in previous years' and look forward to seeing them bring more of their friends for a really memorable time."
At the media launch recently, Selaelo made a passionate plea to revelers to come early and also indicated security will be top notch.
Revelers and contestants will also rub shoulders with hip-hop giants' and nemesis A.K.A and Cassper Nyovest and first winner of the DJ Knockout Challenge DJ Shimza.
Other lips-smacking line-up features Amanda Black, Lady Zamar, Sjava, OkMalumKoolKat and some locals from the Vaal.
Second prize winner pockets R10 000 and R5 000 for a third place.
Auditions are on going in some parts of the Western Cape, Durban, Limpopo, Bloemfontein, Gauteng and Mpumalanga.
Female DJs are also encouraged to enter.
Entry forms are available from: www.djknockoutchallenge.co.za