MUCH IMPROVED 2018 Rand Show has been packed with goodies to entertain both young and old.
The organisers have announced this years' entertainment programme that features, the magic of animal adventure in the Animal Kingdom, the ever popular amusement park rides to the ultimate indulgement of the spirited performances by the SANDF (South African National Defence Force), and so,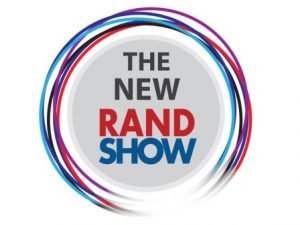 on.
Regarded South Africa's (if not Africa's) biggest consumer expo –dating as far back 123 years'- it begins from Friday 30 March to Sunday 8 April 2018 at Nasrec Expo Center, just outside Soweto.
Unfortunately, the early ticket offer that allowed visitors to buy two tickets for the price of 1 (for adults, teens, pensioners and children) ended in February but tickets are still available at Computicket outlets.
Craig Newman, CEO of the Johannesburg Expo Centre said: "Our number one goal has always been to provide consumers with a unique experience, where they can find the same variety and bespoke offerings that they would at smaller niche events, at a larger consumer show that meets the needs of every member of the family.
And this year is no different as we hope to raise the bar even further by providing a multi-faceted, fun-filled consumer experience catering to different family requirements and themes at a cost of just one ticket, giving them a good value for money."
Expected to draw more 200 000 plus visitors during show days, the attendants will enjoy Flower & Garden Show, Kids Expo, House of Horrors, the carefully curated Experience India feature and Skills & Futures Zone, an information-rich platform for high school learners, etc.
According to Newman -rides, food and refreshments are not included in your entry ticket.
To find out more about this year's programme, and various ticket prices, visit http://www.randshow.co.za