In 2014 African Bank was placed under curatorship thus causing panic among clients and volatility within the banking sector.
Fast forward to 2016, the institution is finding its ground and ready t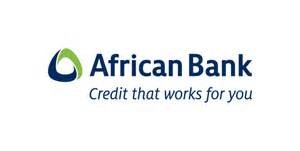 o claim its stake in the banking industry.
Today, it's CE designate Brian Riley, announced management's intention to build African Bank into a retail bank.
It intends to launch on April 4, 2016 with an equity base of R10 billion and a cash position of some R24 billion.
The surplus cash, in conjunction with restructured wholesale funding arrangements, will enable the bank to build a track record without the need to raise funds for a number of years.
"We believe that we can implement an appropriate strategy with the correct tools, skill set and solid capital foundation to build the business into a successful retail Bank", commented Riley.
The bank will continue to offer loans to consumers and will diversify to offer a broader range of financial products and services with added value for customers.
"We intend to provide more value than what is expected by consumers which will assist us to attract a higher-income and lower-risk customer base in addition to recovering some of the better quality customers we lost during curatorship. We will also increase the channels of connection with the bank and seek to partner with other service providers, where it makes sense", noted Riley.
As part of its turn around strategies, thanks to the marketing guru Kaibe Mollo-head of marketing, the bank has agreed with Sanlam to an initial arrangement to test the viability of offering a broader range of insurance products and services within the African Bank branch network.
This means that consumers will be able to deposit their salaries and undertake day to day retail banking transactions through African Bank.
"We intend to make the offering a compelling alternative when we launch it in 2017", noted Riley.
The management team have also focused on evaluating and creating improved structures throughout the bank and over the past months have:
*improved financial risk management systems and have implemented a prudent impairments methodology;
*arrested the decline of sales volumes and focused to build to sustainable profit levels;
*instituted a performance management process which cascades from CEO across the entire business;
*offered additional collection channels through Eazy Pay, Shoprite and in-branch options;
*stabilized information technology systems and revised strategy in support of business transformation;
*created predictability of credit outcomes through appropriate credit risk criteria;
*conducted cost saving initiatives which will continue to be refined and;
*constituted a new board and defined sub-committees.
African Bank was this year's MetroFM's awards category sponsor.
Yes, it seems happy days are back!