THE ANC will not act against its members, or ministers implicated in fraud or bribery as stated at the State Capture Commission of Inquiry.
Addressing media on Tuesday, ANC's interim spokesperson Zizi Kodwa said the party could not reprimand its members based on a one-sided version of a story. "We can't on a basis of one version of a witness infer guilty without making an assumption that there's another alternative version that may come."
"In many instances, you may find a testimony presented by a witness but it is contradicted completely and if we are to pre-judge and pre-empt the outcomes of whatever testimony is presented, it undermines the legitimacy of the commission," said Kodwa.
This follows Bosasa's former chief operations officer Angelo Agrizzi having implicated minister of Environmental Affairs Nomvula Mokonyane in various allegations of corruption including bribery. He alleged that on the request of Mokonyane, Bosasa paid for a number of ANC events including the Siyanqoba rallies which are held before elections.
Agrizzi also told the commission that Mokonyane, whom he described as an "energizer bunny" would be Bosasa's go to person should they need "protection" as they knew she was close to former president Jacob Zuma.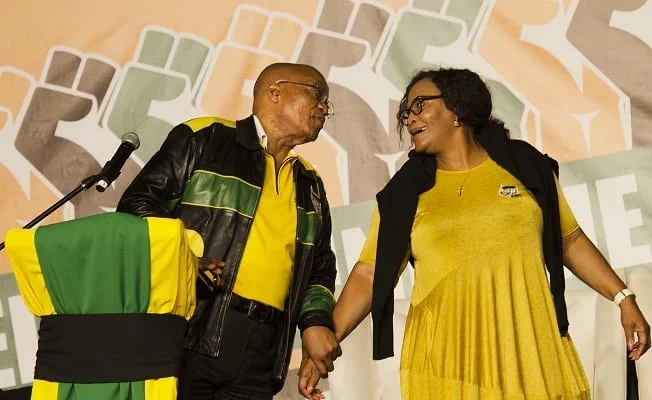 Mokonyane and some of ANC officials have been implicated.
'Mama Action or Mama Accounts' as she has become to be known is fighting back legally.
Through her lawyers Madlanga and Partners Inc Attorneys, she wrote the Commission complaining that due processes were not followed, and will present her case in a day or two.
"The failure by the commission to afford our client reasons or an opportunity to consider such decision and/or make representations, constitutes a breach of our client's constitutional right to procedural fairness," Madlanga and Partners Inc Attorneys said in a letter.
Her spokesperson Mlimandlela Ndamase, said the minister would release a statement responding to all the allegations levelled against her.
Agrizzi during his testimony also mentioned the ANCYL treasure general Reggie Nkabinde was involved in a tender awarded, without giving details.
Nkabinde, who is vying for the presidential post in the much awaited league's conference, is a close ally of Mokonyane and former President Jacob Gedleyehlekiza Zuma.