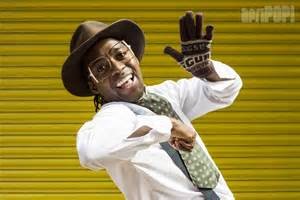 The gold-tooth rapper tweeted "iFani's 20 000 copies were bought by Redds not fans" referring to his album "I Believes In Me 2nd Quadrant".
iFani says such jealousy sucks.
Redds responded in a terse email, the brand did not buy any of the 20 000 copies of the album to ensure it reached gold status.
"iFani has been a valued partner of REDD'S since his involvement in our National Redd's Street Carnival. He has been a very popular part of our artist line-up at the Bloemfontein, Nelspruit, and Port Elizabeth REDD'S Street Carnivals' after-parties where the SAMA award-winning artist wowed the crowds," commented Michelle Pavkovich, marketing manager at REDDs SA.
AKA is controversially synonymous for poking his nose in other artists business affairs such as Casper Nyovest.