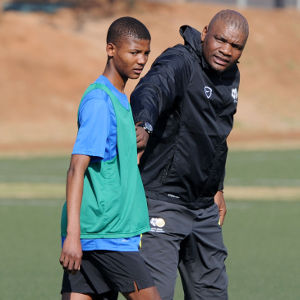 Molefi Ntseki's side have been pooled with North Korea, Costa Rica and Russia for the tournament, which will be played from October 17 to November 8.
The team will play all their pool matches at the Estadio Municipal de Concepción in Concepción, starting with a clash against the Costa Ricans on October 19.
Three days later they face North Korea, before closing out their pool play with a match against Russia on October 25.
They will need to finish in the top two in the pool to advance to the second round, or as one of the four best third-place finishers in the six-group competition.
If they win the pool they will play the runner-up in Group D that contains Belgium, Mali, Honduras and Ecuador.
If they finish second in their pool they take on the top team from Group F which includes France, New Zealand, Syria and Paraguay.
South Africa are competing at the global finals in this age-group for the first time.
Meanwhile, some of the players' will miss their year-end final examinations as a result.
Four members of the team will have to sit for their exams next year, including vice captain.