With the Carling Black Label Cup derby on Saturday between Kaizer Chiefs and Orlando Pirates, disturbing news have surfaced that a Bucs player has been tested positive for cocaine.
The much awaited battle- already sold out- will see two Soweto giants using this match as a precursor to the opening season of PSL.
The player, known to SLM, means he will miss the derby under the no-nonsense incoming coach Muhsin Ertugral, and knowing him by his standards (coach), the alleged player could kiss his soccer career at Bucs goodbye.
According to South African Institute for Drug Free Sport (SAIDS) CE Khalid Gant, the player faces charges of allegedly testing positive for cocaine and his hearing is to be held on August 31.
"His B sample confirmed the A sample and we will now move forward with the hearing. This offense is alleged to have taken place on January 9'" Galant said.
More information will be known soon after the player has appeared before the hearing, commented Gant.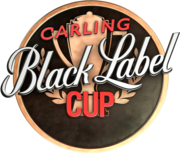 Floyd Mbele, Bucs administrative officer also confirmed the matter and said the club would also conduct its own investigation.
The derby takes place at FNB Stadium from 3pm.