Eyewitnesses have comeforth and said had the EMS responded immediately, the son's life could have been saved. He was 11 year-old.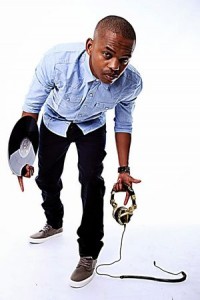 Another eyewitness claims the house is only five minutes away from the Jeppestown fire station, but it is alleged firefighters couldn't respond because it had no fire engines.
"One of the neighbours actually went to the fire station to find out what the delay was and they said they had no trucks available. With swift reaction, the fire could have been dealt with and his life could have been saved."
This is untrue, says EMS spokesperson Nana Radebe.
"We received a call at 10:40pm on Sunday. The first engine to respond was from Berea Fire Station and it arrived on scene at 10:57pm."
Gauteng police spokesperson Richard Munyai says they are investigating a case of arson.
"We opened a case of arson and an inquest that we are investigating.
As a result Clive Shabalala better known as C-Live is still hospitalized due to serious burns. He's a producer for eTV's Club 808 and a DJ.
Leading personalities such as Bonang Matheba, Glen Lewis, Unathi Msengana, Black Coffee and others, have sent their message of condolences to the family and speedy recovery to C-Live.
eTV's managing director, Monde Twala, has wished the family well in a statement, saying his thoughts are with them.
"We are devastated to learn of C-Live's injury and the tragic loss of this son. We wish him all the strength through this period. Our thoughts are with him and family during this difficult time. We hope that he makes a speedy recovery."
Meanwhile,  a group of Johannesburg firefighters who are refusing to work overtime on Tuesday said they'll be terminating their membership with municipal unions, claiming they're not fighting for staff to have better working conditions.
Last month some firefighters told Eyewitness News they work under appalling working conditions and there's a shortage of vital equipment.
The Labour Department is investigating the claims.