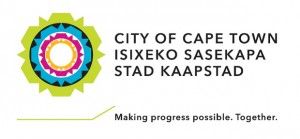 And while the city is still tallying the loss, Groenewald said he was expecting it to be quite significant.
It cost the city R28 million to host the tournament at the Cape Town Stadium, which can take 64 100 spectators. In total, the city sold 22 000 tickets for both match days.
"I failed dismally from a financial point, so seriously that it was enough for me to have to leave. We modelled the tournament using the example of when Manchester United played Ajax Cape Town at the Cape Town Stadium in July 2012.
"United played to a thrilling one-all draw with Ajax in a friendly match that coincided with Nelson Mandela's birthday celebrations.
"About 53 000 people attended. We thought that the same support would be given because we had international teams Crystal Palace and Sporting Lisbon here. But that did not happen."
The city expected between 25 000 to 35 000 spectators to attend, but only 6 000 tickets were sold for Friday and 16 000 for the Sunday game.
Initially, it had cost R400 for the double-header match ticket. A week before the Cup, the prices dropped to R100 and general standing tickets which initially sold for R200 were reduced to R60.
Groenewald said the reductions were made to "get people to the stadium".
Mayco member for tourism, events and economic development Garreth Bloor said city officials were still in the process of conducting the close-out report.
"I experienced first-hand the thrill and excitement of the crowd watching such talented players at our world-class stadium. The cheering spectators were full of energy."