An every kid and women favourite, the Cadbury chocolate has been 'upgraded' to bring back that flavour in the form of Joy Generator as part of promotions throughout the country.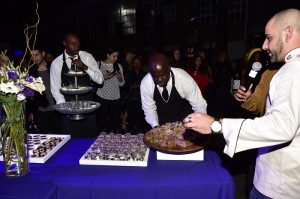 The promo of discover which flavour is your favour (Joy Generator) takes place at Maponya Mall on May 58 and 29, respectively.
After discovering their flavour match, consumers may also share their experience with their friends on social media.
At the launch recently- celebrities, guests and media indulged in the make-shift Joy of Generator; as they unassumingly had all ranges on offer and whet that joy with forbidden waters.
"With the launch of this exciting campaign, we aim to drive a social conversation by unlocking the joy within us all through Cadbury Dairy Milk's wide range of flavours" says Andrea Wright, Mondelez SA Category Lead for Chocolate.
Vivacious Thando Thabethe, 5FM presenter and actress says a chocolate be it in any form or flavour, is her favourire because she believes it soothes the pain they encounter as females.
Rosebank Mall hosts from 18 to 22 May, Menlyn Park Shopping Centre in Pretoria from 1 to 5 June, Durban Gateway Mall from 8 to 12 June and Cape Town Canal Walk from 15 to 19 June.
For more information visit www.cadbury.co.za/flavourfavour<http://www.cadbury.co.za/flavourfavour>