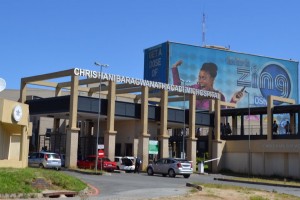 Emergency patients will be referred to other health facilities from next week until the end of the year while renovations are carried out at this unit within Soweto's Chris Hani Baragwanath Hospital.
The re-flooring of the medical emergency unit would take place from June 1 to "around" December 2015' the health department said in a statement' at a cost of R4' 5 million.
"Currently' we are facing problems with an uneven floors causing damage to our stretchers and wheelchairs. Most importantly' though' is the fact that blood is trapped in these holes creating a health hazard'" said the hospital Chief Executive Officer' Dr Sandile Mfenyana.
The department said that during the renovations' the medical emergency unit will be closed and arrangements have been made with nearby Community Health centres and the Bheki Mlangeni District Hospital to provide the service in their sites.
Patients are requested to start at their nearest clinic and only come to Chris Hani Baragwanath Academic hospital with a referral letter.
"We will be sending staff to Bheki Mlangeni Hospital' including our Accident Emergency Unit staff' specialists and nurses' to ensure that patients are not inconvenienced while we renovate'" Dr Mfenyana said.
In 2011' Health Minister Aaron Motsoaledi announced the allocation of R150 million for improvements to the 2'888-bed hospital to stop the power cuts that had at times left surgeons stitching patients in the dark. This entailed upgrading the electricity supply' renovating nurses' accommodation' as well as upgrading of the labour ward' neonatal intensive care unit' maternity wards' the mortuary and walkways.