OREO HAS been hard at work activating its new campaign countrywide.
This week the much anticipated and famous 'd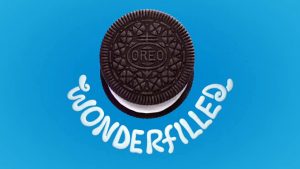 unk it' takes shape at the Maponya Mall, September 22 &23, Soweto.
Sowetans and the public are invited to join in and twist, lick and dunk –because we're all Oreo People, as the marketing tag goes: Oreo, everyone's favourite cookie, is calling on South Africans to 'Twist, Lick, Dunk' and Share an Oreo with other Oreo People.
The activations that begun in August at Eastgate Mall in Johannesburg, Canal Walk, Cape Town and Gilwell Shopping Centre, East London, now takes over Soweto before wrapping up in Durban- Gateway Mall on 29 &30 September.
Fans also stand a chance to win one three amazing prizes worth R75 000 each.
Whether you want to shop till you drop, go on an exciting getaway or gain VIP access to the most exciting events, Oreo has it all.  For a chance to win one of these amazing prizes, fans must purchase any two of the participating OREO products and SMS the last five digits of their barcode to 120*766#. *SMS rates and Ts and Cs do apply.
The competition runs until September 30 2018.
In 2013 the world's celebrated biscuit shot a TV Ad that featured a child and her dad sharing a special moment in which they connect over an Oreo for SA market.
"Oreo has always been a brand that encourages and inspires people to let out their playful sides and connect with people around them. This campaign is no different, and we hope that our fans will connect with one another no matter their differences, "says Thandi Ntuli, Mondelez SA Category Lead for Biscuits.
So, let's get dunking, licking and sharing-folks…