Abrahams, known by nickname 'Pikkewyntjie' said that after reviewing the case, he had decided that Gordhan did not have the intention to act unlawfully. "I foresaw great difficulty in proving … knowledge and intention to act unlawfully," he said during media brief.
The trio were to face fraud charges in court on Wednesday. Gordhan, had allegedly or fraudulently approved early retirement for deputy tax commissioner Ivan Pillay and re-hired him as a consultant.
Abrahams launched a review of the decision to pursue the case following a request to do so from Pillay and another former tax service employee Oupa Magashula, who was also charged with fraud alongside Gordhan.
The charges drew fire from opposition political parties, civil society groups, big business and some senior members of the Zuma's African National Congress (ANC).
Susan Booysen, a lecturer of politics at University of the Witwatersrand, said dropping the case against Gordhan "affirms that the charges were politically contrived".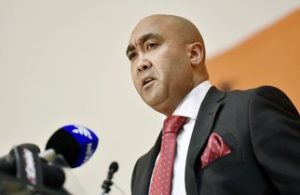 The Helen Suzman Foundation, which had filed a court application jointly with another civic group to have the charges set aside, said the case had damaged "our country, its financial standing and its international image".
Whats next for Abrahams is unknown but if, truth be told, he could be charged or resign.
Gordhan, who is widely respected in financial markets, made no immediate comment but has previously described the accusations as frivolous and politically-motivated.