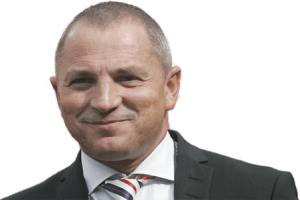 This is as they prepare for the much awaited first Soweto Derby for the 2017/18 football season between Kaizer Chiefs and Orlando Pirates on Saturday 21.
To avoid the commotion and craziness associated with such big games, SMSA has decided no tickets will be sold at the game-as has been the norm.
"We've decided to check and verify tickets meters away from the turnstiles to avoid fans forcing themselves closer to the stadium entrance," Jacques Grobbelaar CEO at SMSA, was quoted.
This will help us to easily identify those who sell fake tickets, who in turn will face the full might of the law, he said.
"We're leaving no stone unturned and the personnel has been alerted not to allow vehicles with no designated parking ticket to come closer to the stadium.
This is a family sport, and as such fans will bring their loved ones to come and enjoy the camaraderie at the stadium hence we're going full steam when coming to safety and security.
We've learnt our lesson unfortunately with what happened in the past," warned the award winning Grobbelaar.
Disabled supporters who rely on the use of a wheelchair need to proceed to Gate G and enter the stadium via turnstile 12.
Fans have been encouraged to come early as 12 to avoid traffic congestion and rescheduling the kick-off time as happened during the Chiefs versus Sundowns game this week at Loftus, when fans only began streaming in late.
The usage of park and ride has been punted as well.
Tickets prices:
Bus parking – R100 / Mini bus – R50 / Exclusive – R40 / Premium – R30/ General – R20
The game kicks off at 15h00.