IF YOU do enjoy your chilled beer like yours truly, then you should enjoy it responsibly, or kanjani?
No, I'm not educating you o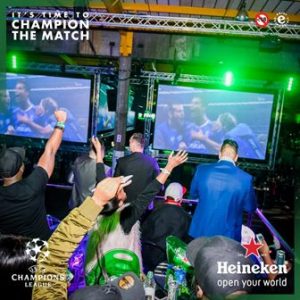 n how to and when to enjoy it but Heineken® and Uber has launched what is called Enjoy Heineken® Responsibly (EHR) campaign as the festive season fast approaches.
The key message to beer drinkers is simple: "when you drive, never drink" – a message promoted by Sir Jackie Stewart in the Heineken® TV commercial that premiered in June this year.
To conscientious brand loyalists and particularly youth, Heineken® kicked-off the campaign at various events namely the Spring Fiesta that attracted over 13000 party goers recently, were Uber vouchers were handed out to consumers.
"Our consumers are very important to us, and so is their safety. We need to do our part in educating South Africa on responsible consumption in order to have a sustainable future," commented Themba Ratsibe, Marketing Manager- Heineken®.
The partnership between Heineken® and Uber will see over R500 000 vouchers handed out to consumers during the (EHR) activations from October to December 2017.
Alon Lits, Uber's General Manager of Uber Sub-saharan Africa says: "We're proud to be a part of Heineken's campaign to promote responsible consumption.
We know from our data that year end and the festive season are busy periods for our riders, and we hope to encourage all South African's to be more responsible – drinking and driving should never be a consideration when alternate options are readily available".
The campaign will go beyond 2017 as part of combating alcohol abuse in South Africa and abroad.