HEINEKEN® has officially launched its responsible consumption campaign, Enjoy Heineken Responsibly (EHR), in an effort to make moderate consumption of alcohol more aspirational
In doing this while using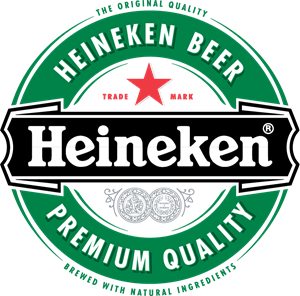 its flagship brand Heineken®, Heineken® South Africa hopes to galvanize consumers towards responsible behaviour change when it comes to drinking and driving by committing at least 20% of Heineken®'s annual media budget spend to the campaign.
EHR will be rolled out across multiple traditional and non-traditional platforms including television, print and digital platforms throughout 2017.
The Enjoy Heineken Responsibly campaign features various elements including 'When You Drive, Never Drink', a TV commercial that aired on TV on 1 June 2017, featuring road safety pioneer and F1® legend, Sir Jackie Stewart, creatively communicating a powerful anti-drinking and driving message where consumers are left with no doubt – when you drive, you never drink.
The latest installment to Heineken®s long term commitment to encouraging responsible drinking, the commercial reinforces the company's view that when you're behind the wheel, abstinence is the only option.
The Enjoy Heineken Responsibly campaign is not just a once-off but rather the pilot of a long term commitment.
Ruud van den Eijnden- Heineken® MD, said: "Our new campaigns are designed to address a new and innovative take on our responsible consumption platform.
This will be expanded through digital activations, PR initiatives and activations."
He added: "Heineken® has a long history of encouraging responsible consumption, and Heineken® is no different in its approach.
We take this role very seriously as we understand alcohol abuse is a complex societal issue.
There is unfortunately no one-size-fits-all solution or approach.
Tackling this problem requires a concerted effort from multiple players including governments, NGOs, consumer groups, police forces, legislators, retailers, hotel, bar and restaurant owners and community groups.
Our goal at Heineken is to do our part against alcohol abuse and make moderation 'cool'.
We want our brands to form a central part in our moderation message: stay in control of your actions and enjoy your experiences."