These are the legends who have left an indelible mark and a rich legacy such as our Hennessy V.S.O.P Previlege 200," says Michael Ellingworth, Moet Hennessy South Africa Market Manager, during an exclusive interview with SLM at the Hennessy V.S.O.P Previlege 200-years of mastery in South Africa dinner held at Newtown, Joburg.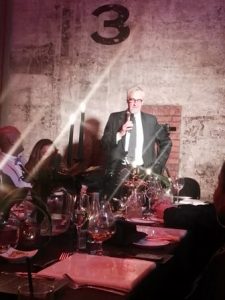 The eighth generation descendants of Maison Hennessy's founder, Maurice Hennessy and his cousin Roch Hennessy, were special guests and gave a resounding background of Hennessy's rich history.
A legend has it that two centuries ago, the future King of England, George IV, a cognac connoisseur, requested an excellent pale cognac eau-de-vie which Hennessy delivered in 1818.
The Prince didn't even know that this first such cognac, Hennessy V.S.O.P Privilège, to be designated "very special old pale" would pass the test of time, to become a timeless icon.
I've met and interviewed Maurice whenever he's in the country and what a gentle old folk who has a good memory in response "yes I remember you asking me about the role cognac continues to play in SA?" in a frank but strong French accent, when asked if South Africa has a strong influence on the cognac market.
Maurice is one of the firm's most tireless, global ambassadors and the latest vintage of this "grand cru", whereas Roch has returned to the family and is responsible for business development in the Chinese market.
According to Ellingworth, the Chinese appreciate their cognac just like South African's, he said.
Full bodied and extremely flavoursome, with wonderfully inviting balanced aromas of light tobacco, fresh vanilla and toasty notes, Hennessy V.S.O.P Privilège is the epitome of a cognac ideally suited to any occasion.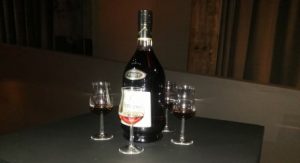 At once smooth and powerful, Hennessy V.S.O.P Privilège comes together with a seamless perfection.
Although staying true to its history and original spirit the Hennessy V.S.O.P Privilège, the bottle has evolved over time. Inspired by the Hennessy V.S.O.P. bottle created in 1954, the current bottle was designed by American automobile designer, Chris Bangle.
Legends are shaped over time. In perpetuating this legacy of the original V.S.O.P, Hennessy V.S.O.P Privilège cognac's personality has gone unchanged for nearly two centuries under the stewardship of eighth generations of the Filloux family – Hennessy master blenders who ensure training  and savoir-faire in selection, aging and blending of the eaux de vie.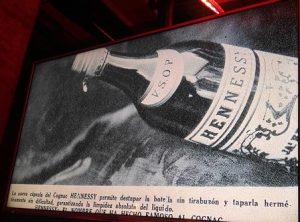 The evening (complemented by a full line up of Orchestra) was also graced by none other than former UJ Vice Chancellor Prof Ihron Rensburg, who left early before our audience.