WHEN COMING to innovation South Africa is fast gaining momentum with other world leaders.
Celebrated as jazz aficionados globally mzansi, is to experience new offering in the form of latest jazz Drive-In curated by T-Musicman.
It also celebrates the birthday of the late opera singer Sibongile Khumalo.
The three-day affair (first to be held in SA) goes live at Sandton City Rooftop from September 24, which is (Khumalo's birthday) to 26.
The City Drive-In Concert features jazz finest such as (Croatian) Ziza Mufticband with guest artist Khaya Mahlangu, UHADI-remembering Sibongile Khumalo, award winning vocalist, Gloria Bosman teaming up with some of the best instrumentalists to pay tribute to the late singer and cultural campaigner.
The band includes McCoy Mrubata on saxophone, trumpeter Feya Faku, pianist Paul Hanmer, Herbie Tsoaeli on bass and drummer Justin Badenhorst.
On Saturday, it features saxophonist and composer, Steve Dyer alongside his son and award winning pianist Bokani Dyer, David Cousins on keyboards with tenorman, Sisonke Xonti, trumpeter Stembiso Bhengu and bassist Romy Brauteseth, Lungile Kuneneand Leagan Breda.
Themba Mokoena's, Billy Monama, Cameron Ward, Michael Bester and Siphokazi on vocals.
Throwing of the bones- stars band lead by world acclaimed pianists Nduduzo Makhathini,Thandi Ntuliand Mark Fransman.
Standard Bank Young Artist 2021 Vuma Levin, has been included in the line-up.
"We have dared to curate the best of class in South African jazz and improvise a way to celebrate jazz music during this difficult time. This is in keeping with the spirit of jazz and the values of our new festival and our company as organizers to find a solution to a global challenge created by the pandemic.
We look to build on the legacy initiated by our founder, Peter Tladi. We believe our people will join this celebration of creative imagination and resilience" says Mantwa Chinuamadi- Mutshinya, CEO at Tmusicman.
With the annual Standard Bank Jazz International having to take a back-seat due to the pandemic, fans are in for a treat at this specially curated Rooftop Drive In.
Tickets range from range from R200 per car, (limitation of 4 people per car regardless of car size) and can be booked through www.quicket.co.za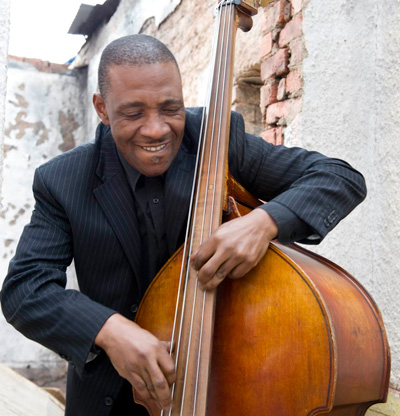 The jazz spectacular Drive-In is a predominantly cashless event where food and refreshments will be available for purchase at the event, ordered from your car and delivered to your car to limit movement).
In keeping with Covid-19 regulations, the fest is an alcohol freeevent.
Image (The late jazz/opera star Sibongile Khumalo will be honoured at the jazz Drive-In fest at the Sandton Rooftop).