Apart from the star-studded line-up, another exciting element is the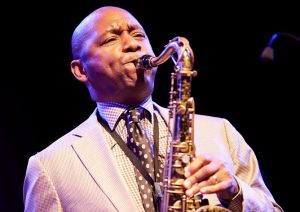 series of workshops being held in and around Gauteng at the end of September, to fine-tune emerging jazz artists as part of giving back to communities were Standard Bank operates its businesses.
Six of the world's most illustrious names in jazz Christian McBride, Branford Marsalis, Joshua Redman, The Clayton Brothers, Peter Beets and Roy Ayers, will impart their hard earned knowledge with the youngsters during the workshops.
As hosts, mzansi boast a line-up to relish on from legends Abdullah Ibrahim, Hugh Masekela, Jonas Gwangwa and Caiphus Semenya, while younger generation such as Zoe Modiga, Benjamin Jephta, Brenda Mtambo and the Madiba Bay Jazz Orchestra with special appearances of Phinda Matlala Mtya and Sisonke Xonthi, will also feature.
Jazz vocalist Tutu Puoane, Thandiswa Mazwai, Belede Jazz Project which features Nduduzo Makhathini, Herbie Tsoaeli, Ayanda Sikade, Mthunzi Mvubu, Tshepo Tshola, Maleh and Bhudaza, also form part of the 20th celebrations.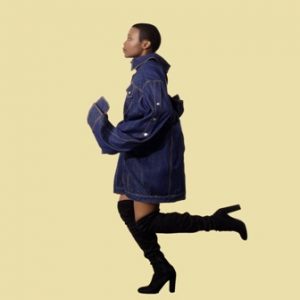 On the international front six-time Grammy Award nominee Nnenna Freelon, will be one of the stars on the opening night.
It begins from September 28 to 30 2017 at Sandton Convention Center on four stages: Dinaledi, Diphala, Conga and Mbira,
The line-up includes also include the MAC Power Trio with David Murray, Geri Allen and Terri Lyne Carrington from the US.
American singer and songwriter Musiq Soulchild will be one of the draw cards.
The workshops come after a successful Geleza Kleva initiative facilitated by Concord Nkabinde in July this year.
"The Standard Bank Joy of Jazz journey involves empowerment and upliftment.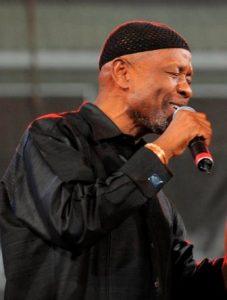 Our commitment to the industry is beyond just entertainment. We know how important knowledge is in this industry, and while we have the privilege of working with the renowned artists who have been through the process, we impart that skill and knowledge to young aspiring artists," says T-Music Man's Mantwa Chinoamadi, executive producer of Standard Bank Joy of Jazz Festival.
The workshops are scheduled to take place on Thursday, 28 September and Friday, 29 September in the following areas:
28 September – Moses Molelekwa Foundation, 28 corner Andrew Mapheto and Star Streets, Tembisa, with Christian McBride
28 September – Music Academy of Gauteng, corner Putfontein and Noord Avenue, Cloverdene, Benoni with Branford Marselis
28 September – Tshwane School of Music, Eererust, Tshwane with Joshua Redman
28 September – Wits School of the Arts, Braamfontein, with The Clayton Brothers
28 September – Vusi Mahlasela Foundation with Peter Beets
29 September – Funda Centre, Immink Drive, Diepkloof with Roy Ayers
Tickets for the fest are on sale at Computicket at R795 for a Day Pass and R1 350 for a two-day pass.
For full programme go to:
www.facebook.com/standardbankjoyofjazz