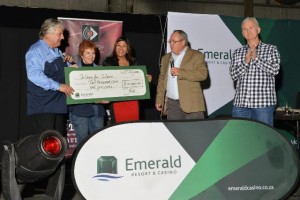 Maturity, it was when Emerald Resort & Casino hosted the Wine Show at their majestic venue, in the Vaal.
The wine show is a precursor to the annual Vaal Meander Wine Route.
Old and not so young, graced the two-day wine fest exhibition that had 200 South African brands on offer.
Wine aficionadas tasted sought-after Claim d'Or, Muratie, Neil Ellis, House of Mandela, Driehoek and Le Pommier, amongst others.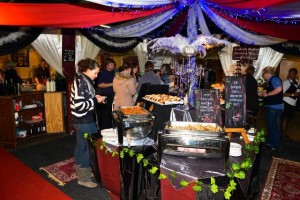 Tanuja Gangabishun, Marketing Executive at Emerald Resort & Casino says: "We're thrilled with the comments and compliments that we have received from attendees over the event's two days.
This is also in preparation to the forthcoming Vaal Meander Wine Route, says Gangabishun.
The needy were not forgotten when a R10 000 cheque was presented to Children 4 Children charity by the resort.