ALL ROADS in South Africa lead to venues around the country where Mandela Day commemorations are taking place on Tuesday.
Various events are taking place in South Africa and around the world to commemorate the day the international stat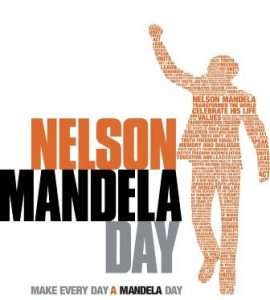 esman born – 18 July.
In Tshwane, several events have been lined up including the showcasing of Nelson Mandela's Long Walk to Freedom at Sammy Marks Central Square
In Limpopo, the Department of Government Communication and Information System in partnership with the Capricorn District and Polokwane Municipalities, provincial government and Samsung Mobile SA will commemorate Mandela Day with stakeholders in Moletjie Thusong Service Centre.
The KwaZulu-Natal MEC for Finance, Belinda Scott, will celebrate Mandela Day with children at Zimele for Home for the Disabled in Molweni.
Scott will help clean parts of the building and assist in the garden on the day, to help the kids of Zimele have a clean area and sustainable garden.
As Nelson Mandela once said: "There can be no keener revelation of a society's soul than the way in which it treats its children". 
Among the many other events taking place around the country, Parliament in Cape Town will provide people in need with sandwiches and soup outside its Visitors' Centre and on the corner of Adderley and Wale Streets from noon.
The soup and sandwich stations in the Cape Town CBD on Tuesday are only one of a range of activities to observe the day.
The UN, which asks individuals around the world to mark Nelson Mandela International Day by making a difference in their communities, will also commemorate the life of the much celebrated former South African president. 
"Everyone has the ability and the responsibility to change the world for the better, and Mandela Day is an occasion for everyone to take action and inspire change," says the UN on its website.
For 67 years Nelson Mandela, who died at the age of 95 on December 5, 2013, devoted his life to the service of humanity.
Meanwhile, the Trek for Mandela currently taking place at Mount Kilimanjaro-Tanzania (highest Mountain in Africa) is forging ahead, reports Sydney Morweng- news editor.
The purpose of Mountain-Climb is to raise funds for sanitary towels for ladies in SA.
Various journalists, organizations, companies and individuals are part of the campaign.
The famous motoring driver who unfortunately died on the expedition Gugu Zulu, will be remembered when his wife joins the traveling team "in his honour".